A reminder that Jefferson County Schools has returned to a regular schedule for Fridays. That means that today, Dec. 3, 2021, is a full day of school for all students. Thank you for supporting our staff!
https://jcswv.org/page/sustaining-excellence-update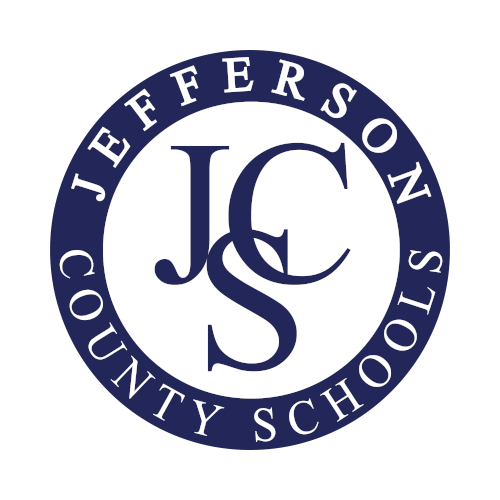 Students in the Washington High School Leadership Class presented their Capstone Projects to complete their participation in The Education Alliance's West Virginia Ready Internship pilot program. Throughout this semester, students learn problem solving skills through a capstone project on "How to extend a water main line" as part of their mentoring and internship course with West Virginia American Water.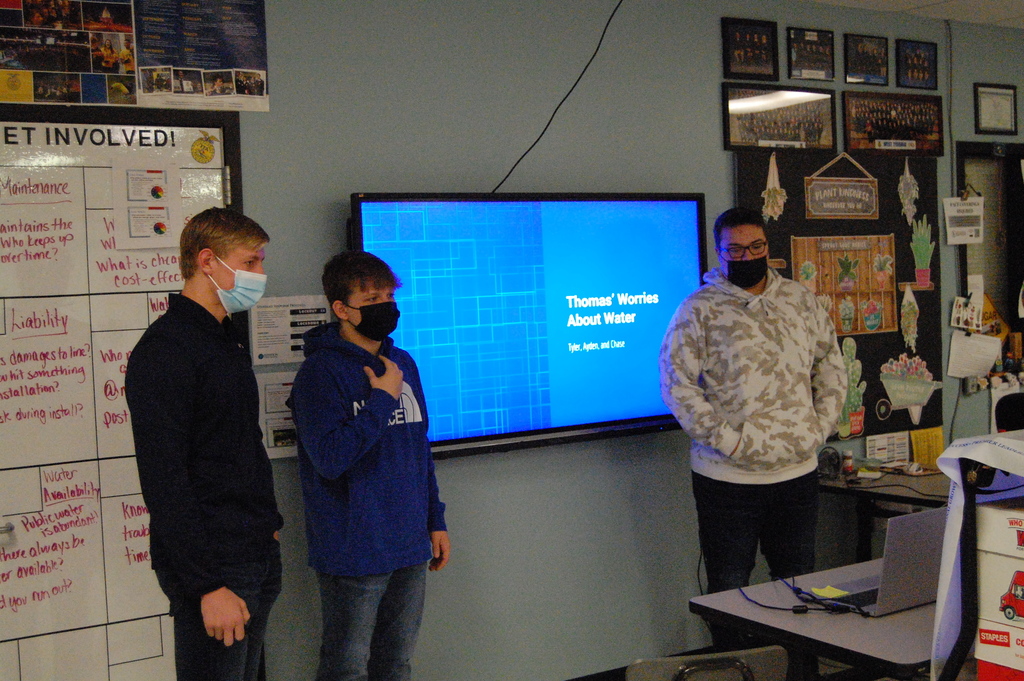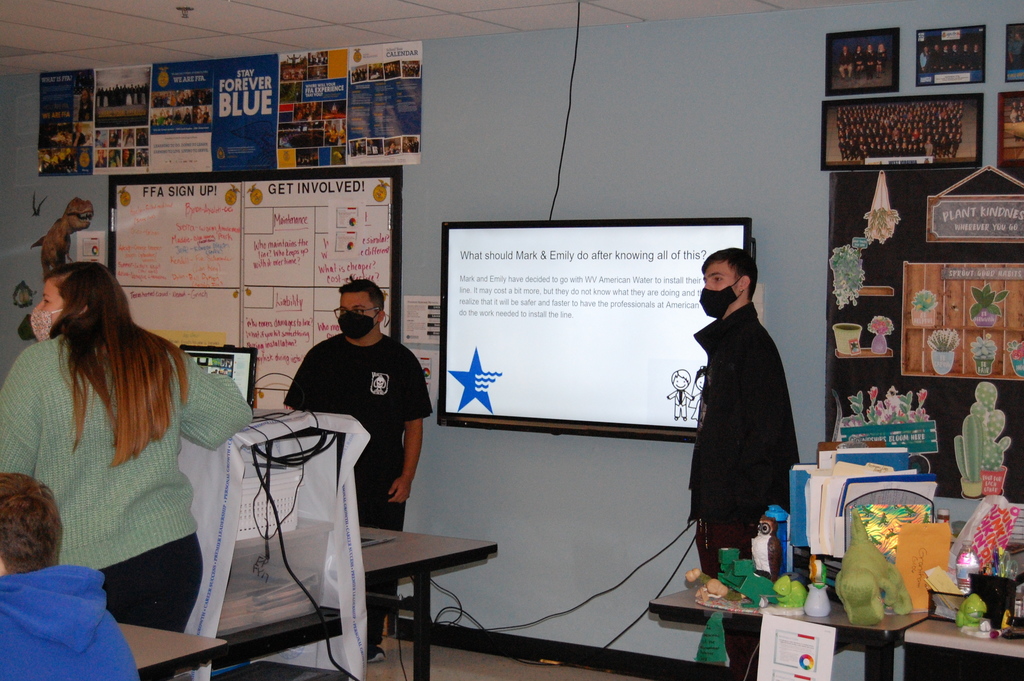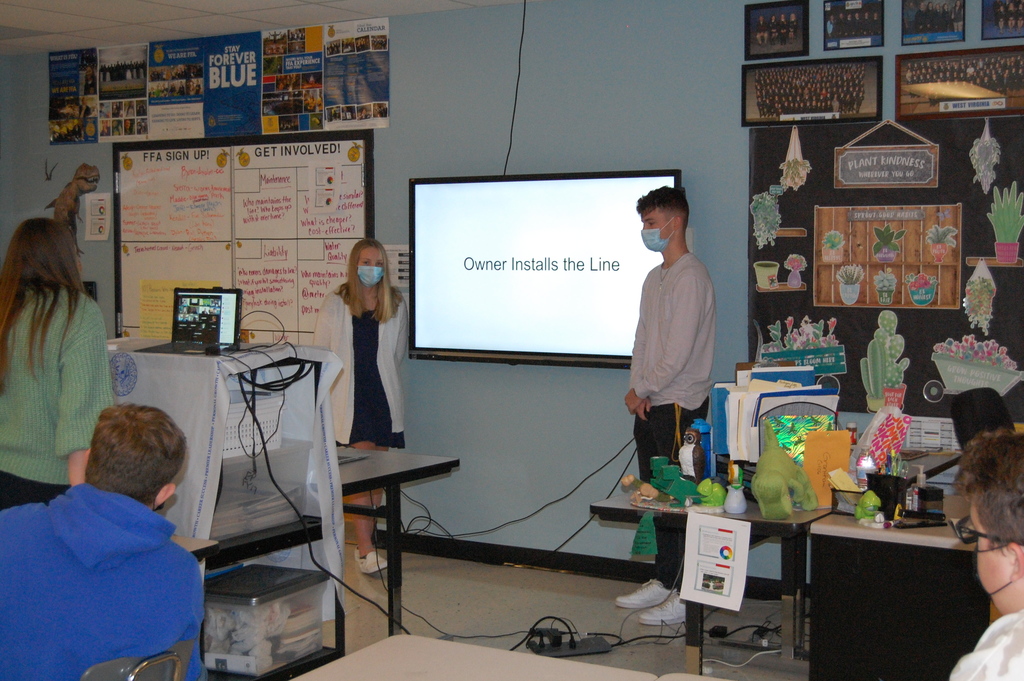 The Rotary Club of Shepherdstown has donated $1,220 to this year's "Candy Cane Express" Christmas toy drive for needy children attending T.A. Lowery Elementary School in Shenandoah Junction. The toy drive is intended to assist T.A. Lowery-student families who have been identified as lacking sufficient means to provide their children with toys. It begins on November 1 and lasts through the first week of December. The school provides detailed guidance on the kinds of toys needed, and all the toys collected must be new and unopened. When the drive is over, families come to the school to select their children's toys before the school begins its Christmas break, The Rotary Club presented its check on November 29 at the school. All the funds for it were raised through individual contributions from Club members.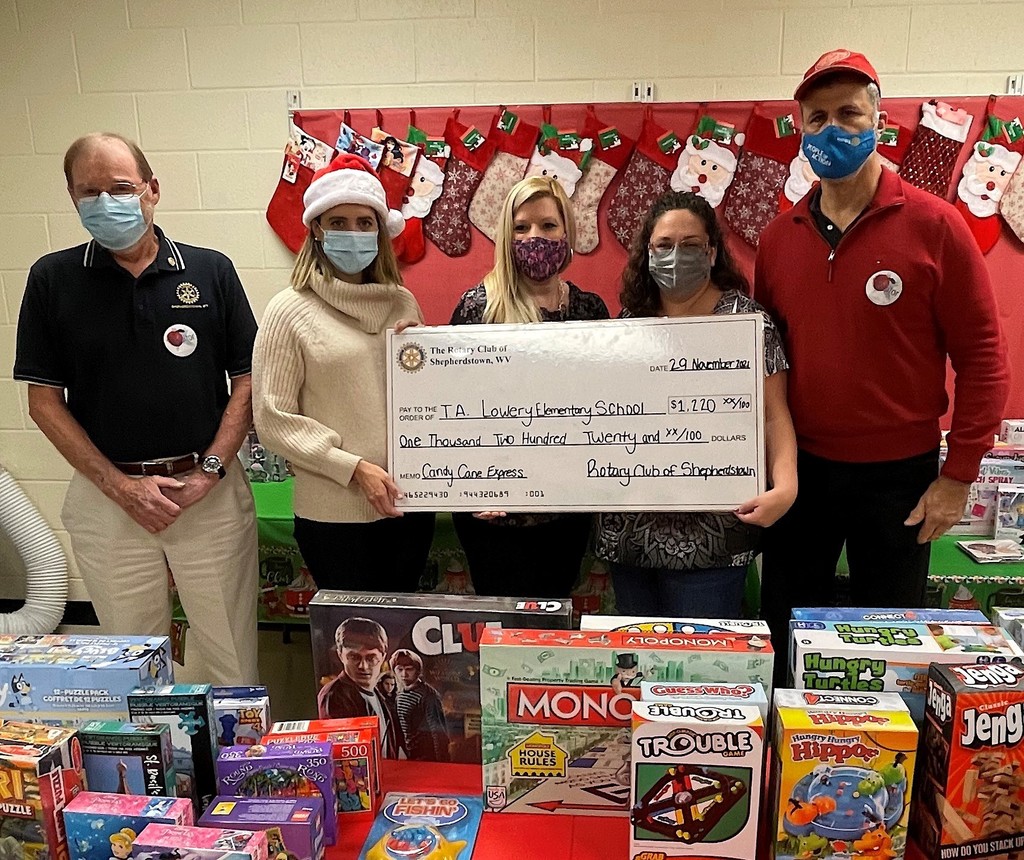 Washington High School students Brenda Marroquin, Georgia Brenneke, Isabel Rosa, Rose Puzzini, Gabrielle Wright, and Alina Cooper talked about respect and civility during the Jefferson County Board of Education meeting Monday. They are doing great work in their school and community!

Kaiti Hillman and Sharon Sigley represented Jefferson County Schools as they presented "Digging Back to the Roots of Reading" at the the 65th West Virginia Reading Association (WVRA) Conference . Their session focused on strategies to use with struggling readers that align with the science of reading. Participants walked away with tools to use immediately in their classrooms!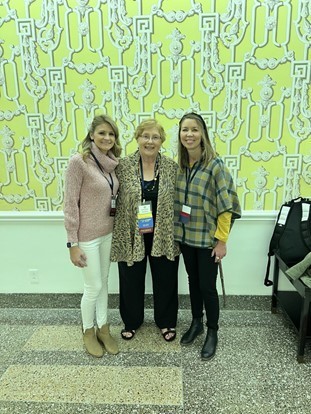 Elementary School families may be interested in the following public service announcement regarding an upcoming clinic offering children from 5-11 years old a second COVID-19 vaccination. For Questions regarding the clinics, please call the Jefferson County Health Department at 304-728-8416. COVID-19 vaccinations are NOT required for school attendance.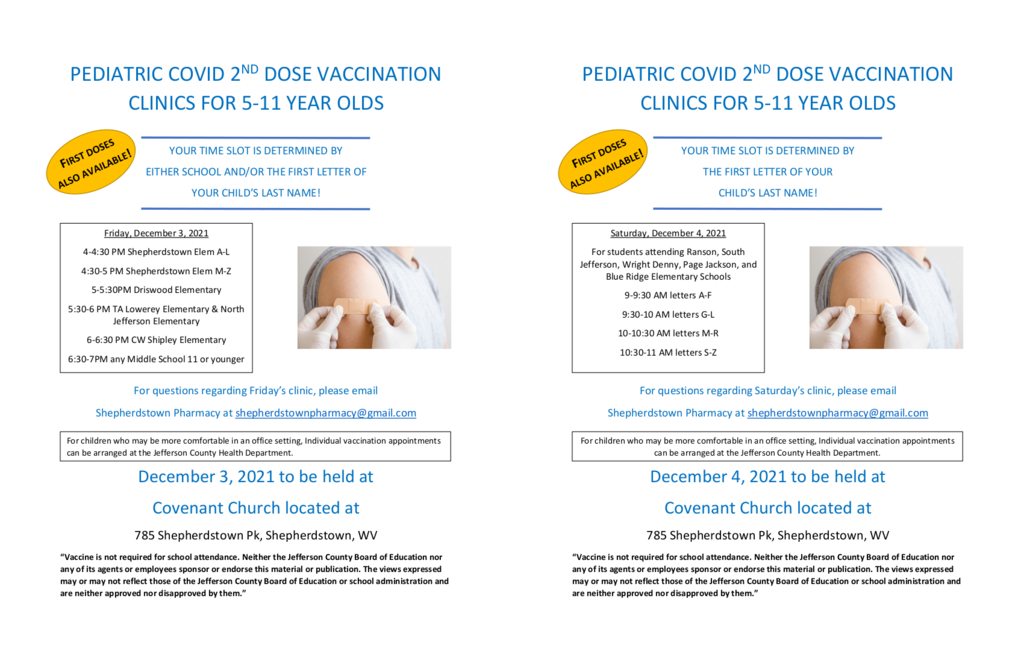 Thank you JCS Families for your patience and support in giving our staff additional work/preparation time each Friday for the past five weeks. This is a reminder that November 19th will be the last Friday that students attend a half day. We will resume our normal full day schedule the week following Fall Thanksgiving Break. If you would like more information, please read the update from Dr. Gibson-Learn by clicking the following link.
https://5il.co/11y3p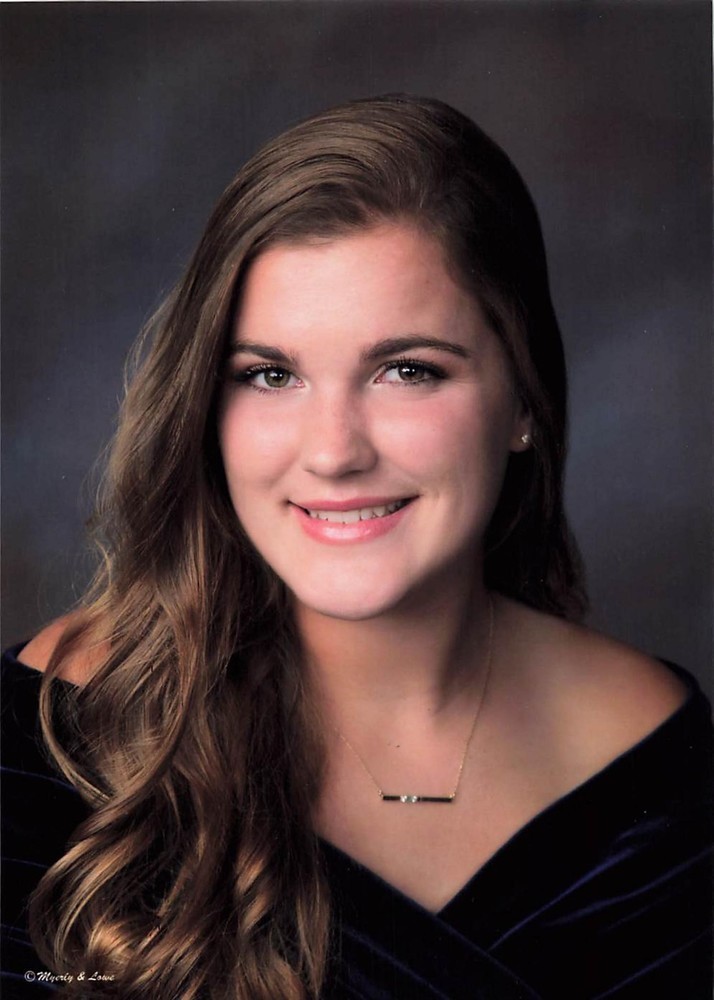 "Our debt to the heroic men and valiant women in the service of our country can never be repaid. They have earned our undying gratitude." - Harry S. Truman

The Washington High School Boy's Soccer Team won their semi-final game against George Washington! Congratulations! The Patriots play in the AAA Championship tomorrow!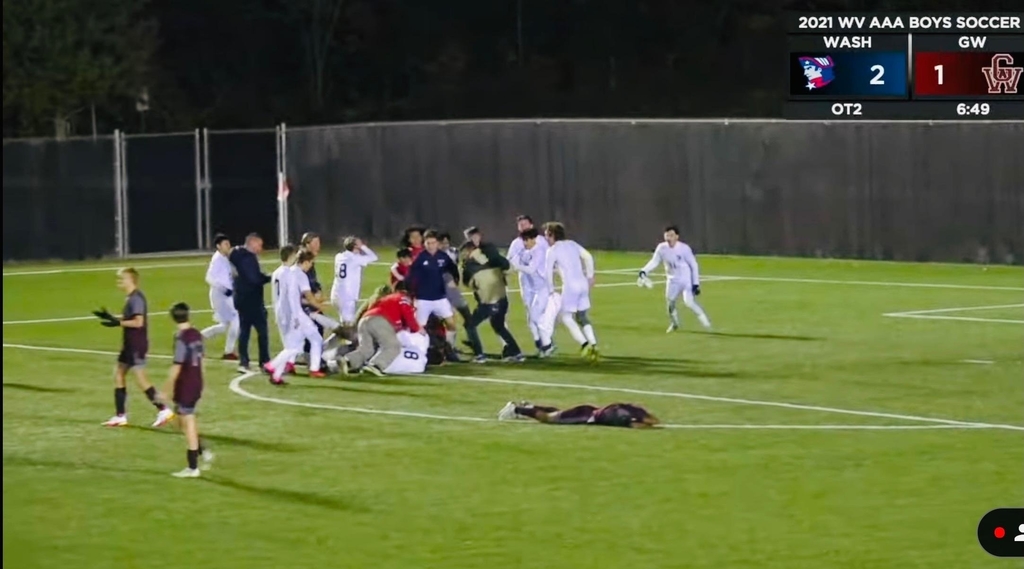 Elementary School families may be interested in the following Public Service Announcement regarding a COVID-19 vaccination opportunity for children from 5-11 years old. For Questions regarding the clinics, please call the Jefferson County Health Department at 304-728-8416. COVID-19 vaccinations are NOT required for school attendance.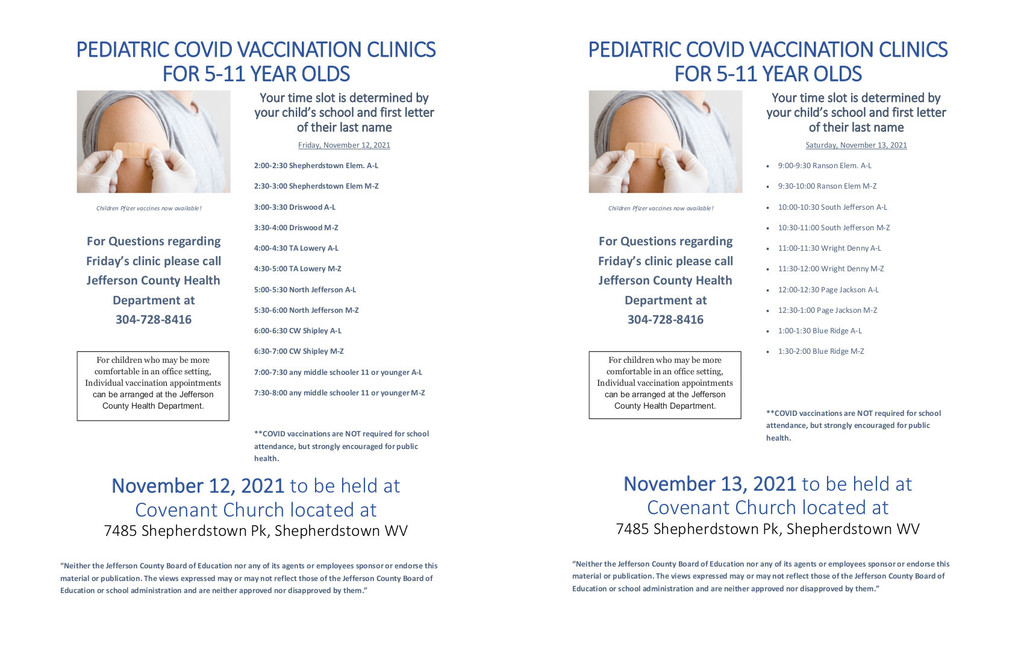 Don't forget to set the clocks back this Sunday, Nov. 7!!

A big send-off for the Washington High School Boy's Soccer Team as they head off to Beckley for the WVSSAC Soccer Championships! They open the tournament with a semi-final matchup against George Washington Friday at 5:00 PM. Go Patriots!!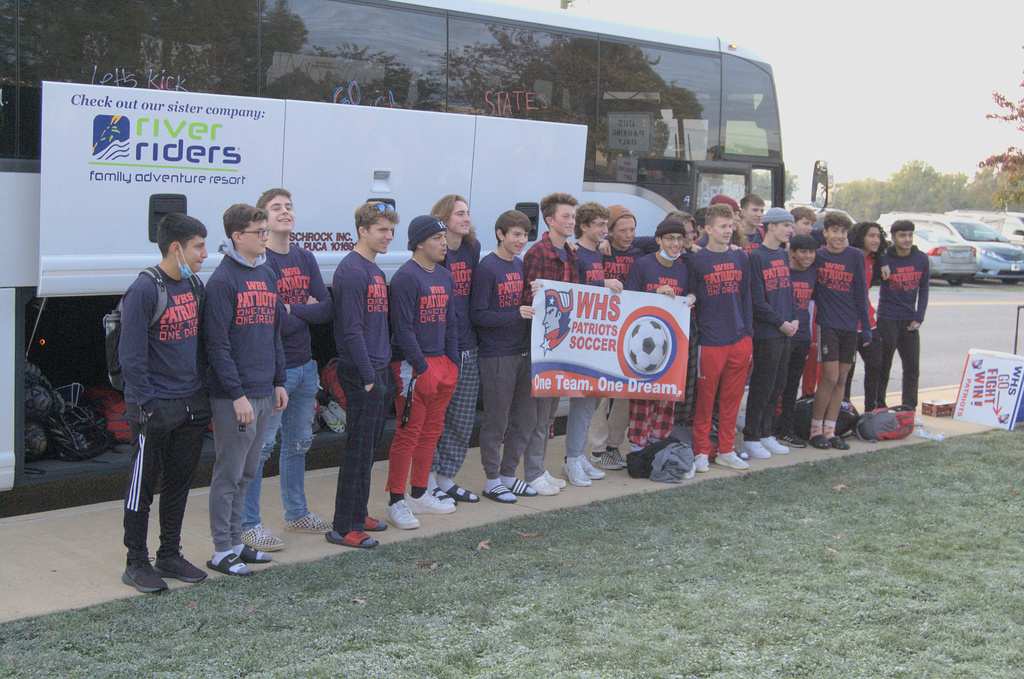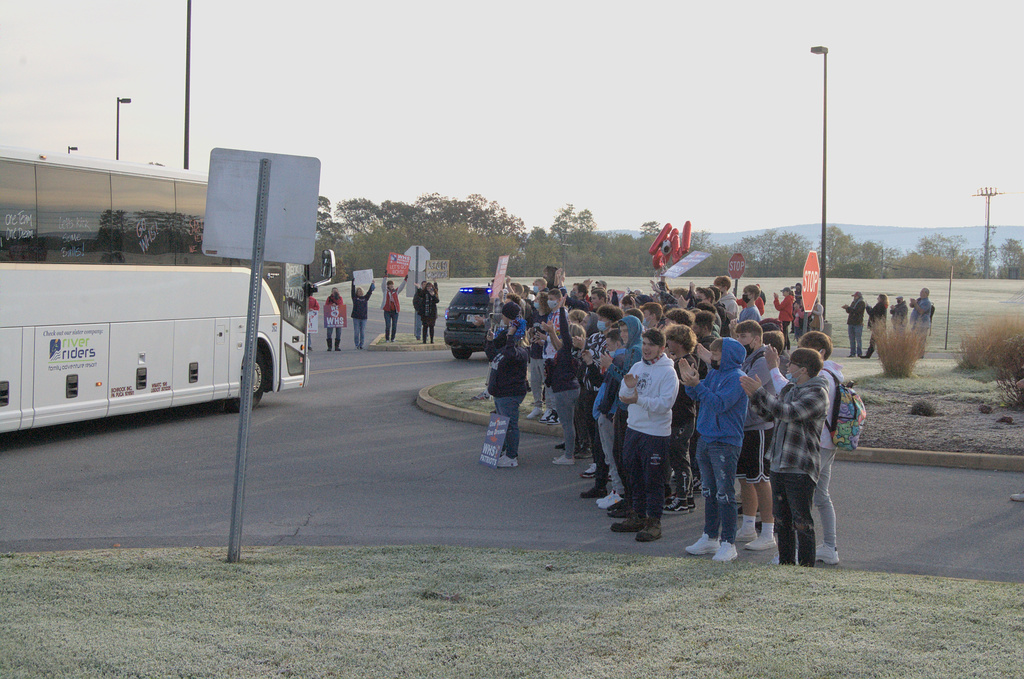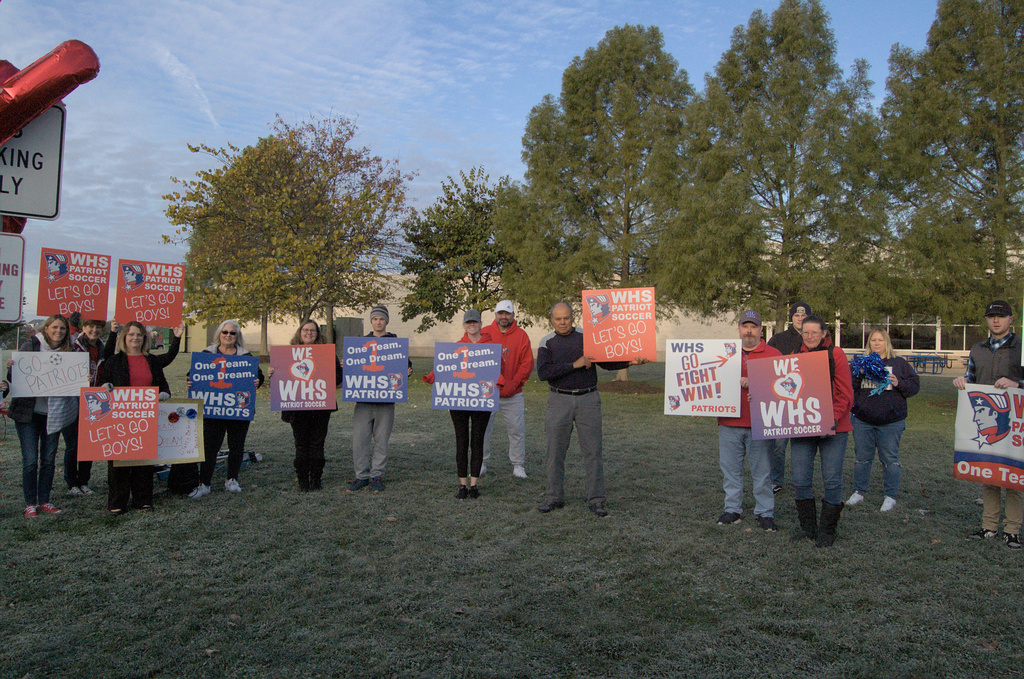 The Jefferson High School Interact Club helped support Jefferson Community Ministries with their Socktober event. The JHS Leadership Class won the friendly competition by collecting 126 pairs of socks. All told, Interact collected more than 900 pairs! Thanks to Jefferson Community Ministries and the Rotary Club of Shepherdstown for working with our students!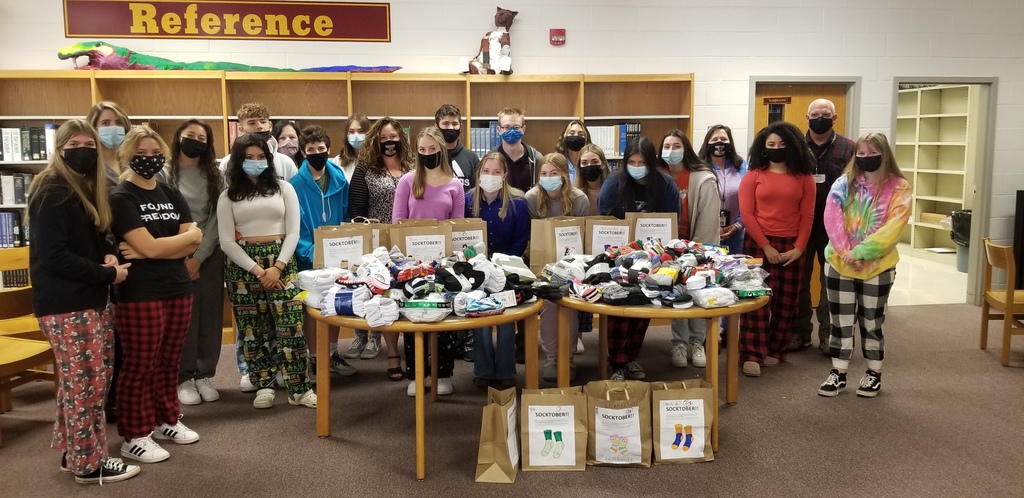 The West Virginia Department of Education (WVDE) announced West Virginia's finalists for the 2021-2022 U.S. Senate Youth Program (USSYP) this week. Washington High School senior Anna Elizabeth Walter was among six finalists chosen from an extensive application pool of juniors and seniors competing to be one of two USSYP delegates to represent the state. A panel of law and civics professionals from around the state will interview the finalists on November 22, 2021, for chance to be awarded this prestigious national scholarship. Good luck, Anna!!!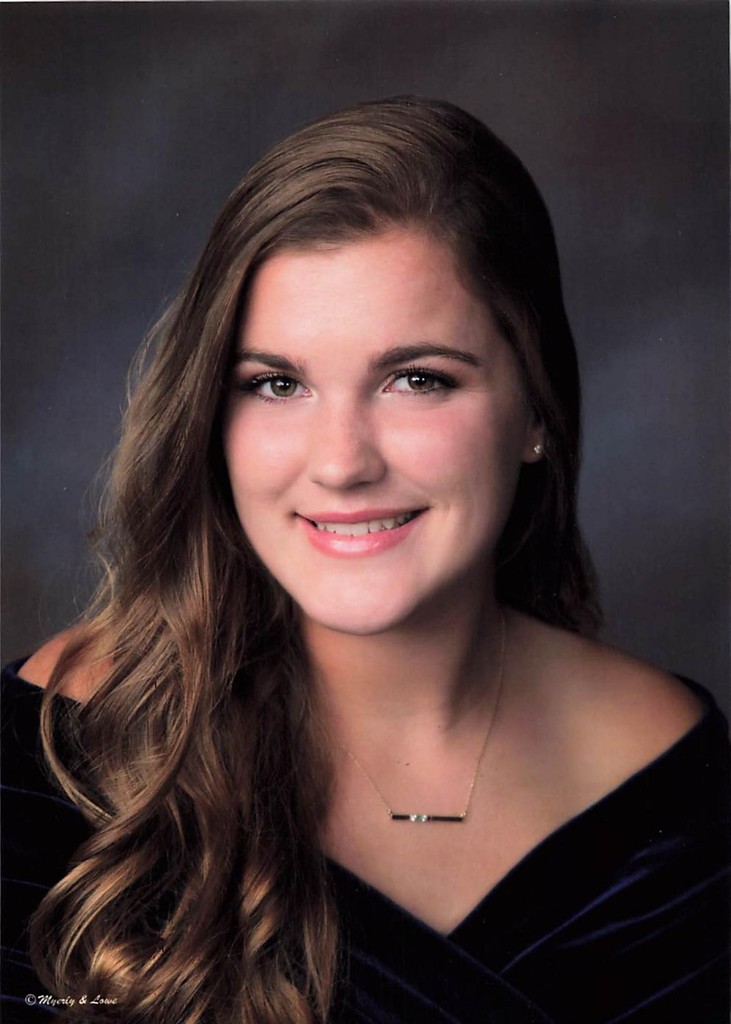 A reminder that all Jefferson County Schools will be closed on Thursday, Nov. 11, in observance of Veterans Day. In addition, on Friday, November 12th, Jefferson County students will receive their 1/2 day of instruction virtually rather than on-site due to staffing shortages.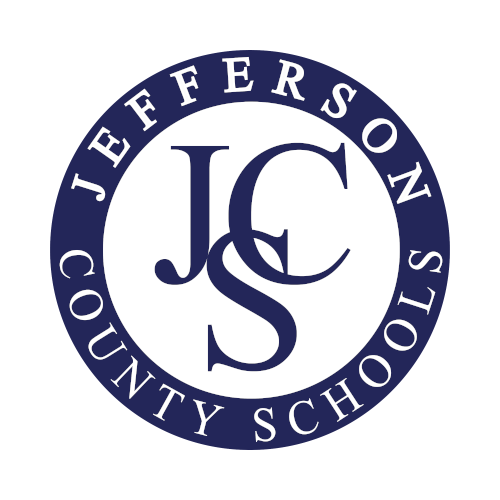 Congratulations to Washington High School's Chrystal Nugent-Hicks! She received the annual Ability Works Award from the West Virginia Division of Rehabilitation Service this year. She won for the Martinsburg District, which includes the whole Eastern Panhandle. After graduating in 2015, Chrystal went on to attend Blue Ridge Community and Technical College, where she originally pursued cyber security and then changed to business administration. Chrystal earned her associate degree in 2019 with a 3.8 grade point average was hired as a legal assistant by Winchester Law Group in Virginia. Congratulations, Chrystal. You have made everyone at Jefferson County Schools proud!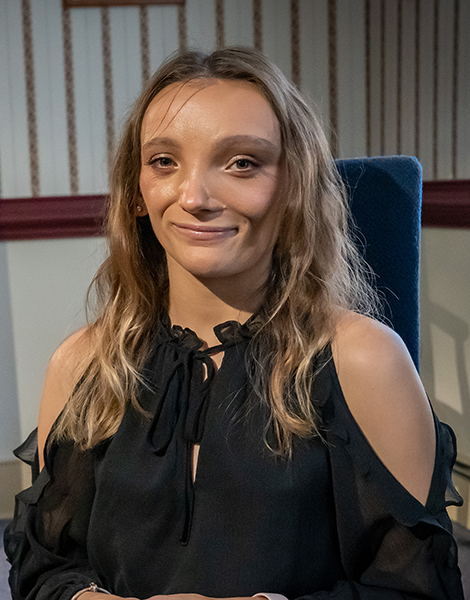 Hello Ranson Elementary School families! We need your input on "What are some important considerations as we look at ways to utilize the existing Ranson Elementary School facilities once we move to a new campus?". To gather your feedback, we're using a tool called ThoughtExchange. All of our voices matter, so your participation is crucial and valued. Please use this link to participate:
https://tejoin.com/scroll/990498773