As Jefferson County Schools prepares to welcome back thousands of children into our halls, we want to thank every member of our community for their hard work, dedication, and support of our students. Together we successfully navigated a year of significant challenge, and we are confident that we will do so again. A key component of that success was our diligence in creating a comprehensive safety plan for our staff and students. Once again, we have worked collaboratively with the WV Department of Education (WVDE), the WV Department of Health and Human Services (WVDHHR), and the Jefferson County Health Department (JCHD) to develop the JCS Pandemic Safe Schools Operations Plan - August 2021. As conditions have fluctuated, we have modified our plan and will continue to do so as we ensure the safety of our students and staff. You may review the complete plan and learn more about the mitigation strategies in place for the start of the school year on our website.
https://www.jcswv.org/page/jcs-pandemic-safe-schools-operations-plan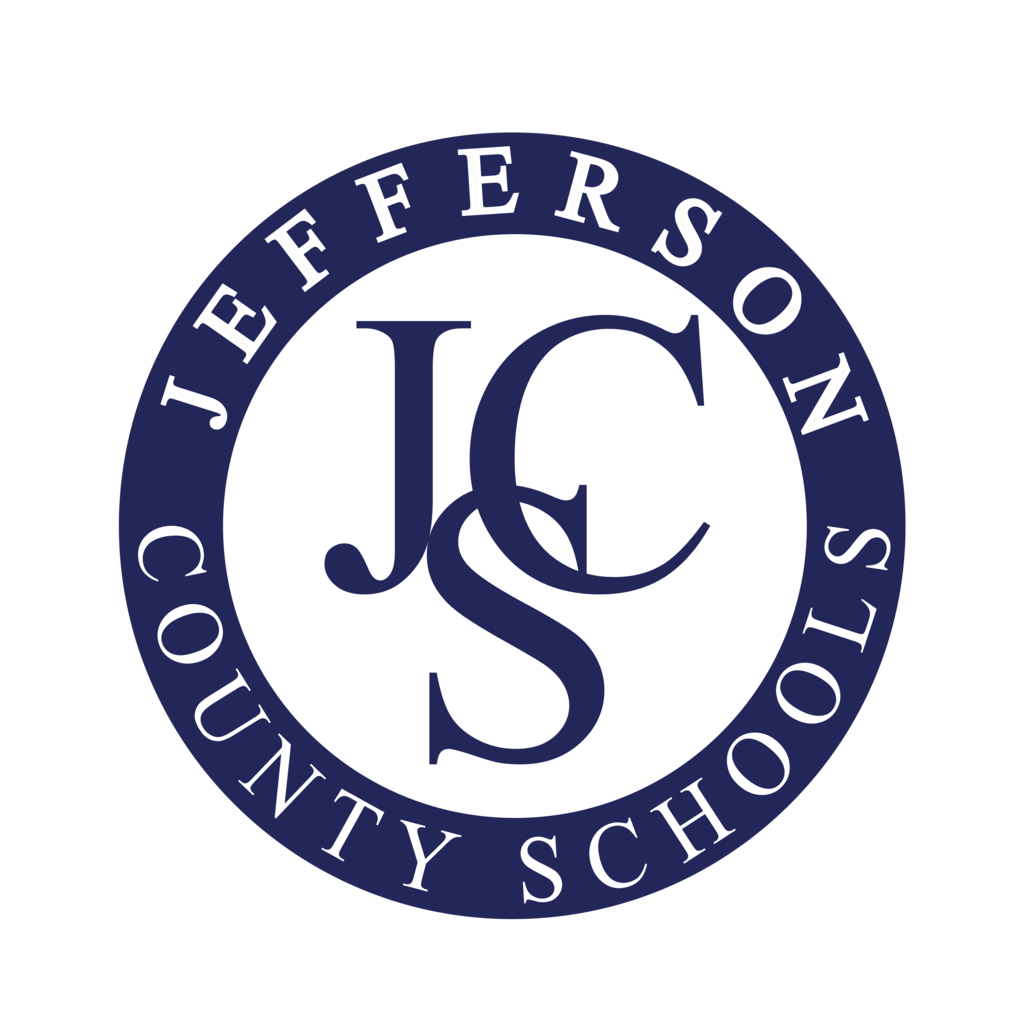 A huge thank you to the Jefferson County Chamber of Commerce for sponsoring our new teacher's lunch! Welcome new teachers!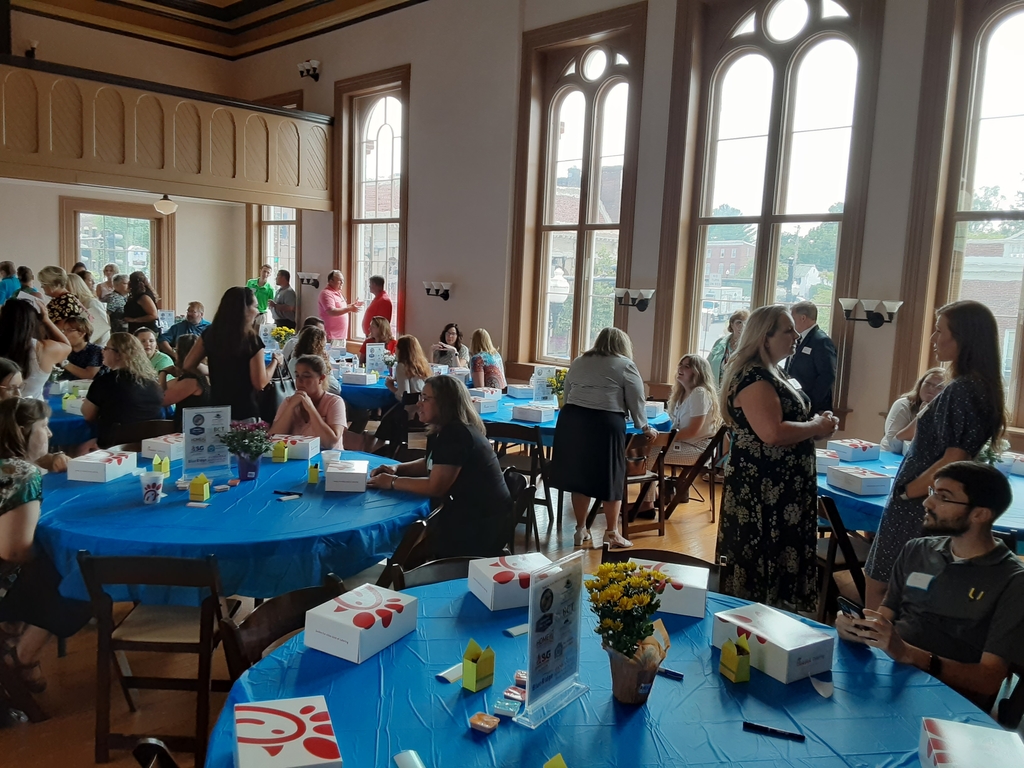 Just a reminder, WV State law requires all children entering school for the first time in K-12 must show proof of immunizations, in addition 7th and 12th graders must show additional proof of Tdap and MCV4 (meningitis) immunizations. If you need help obtaining immunizations for your student, please contact the Jefferson County Health Department at 304-728-8416, or your Primary Care Physician.
https://www.jcswv.org/page/immunization-information

Don't forget, Jefferson Virtual Academy (JVA) VA 2.0 Student / Caregiver Orientation, Device Pick-up, and Canvas Training happens next week! High School - Aug 9th 5-8pm @ Washington High Cafeteria Elementary School - Aug 10th 5-8pm @ Washington High Cafeteria Middle School - Aug 11th 5-8pm @ Jefferson High Cafeteria You can get more information online at
https://www.jcswv.org/page/jefferson-virtual-academy


Join Jefferson County Schools and the Hispanic Latino Association August 12 & 13 at Ranson Elementary School for an opportunity to start learning Canvas, the new Learning Management System empowering students and families to engage in education! Instruction will be offered in both English and Spanish!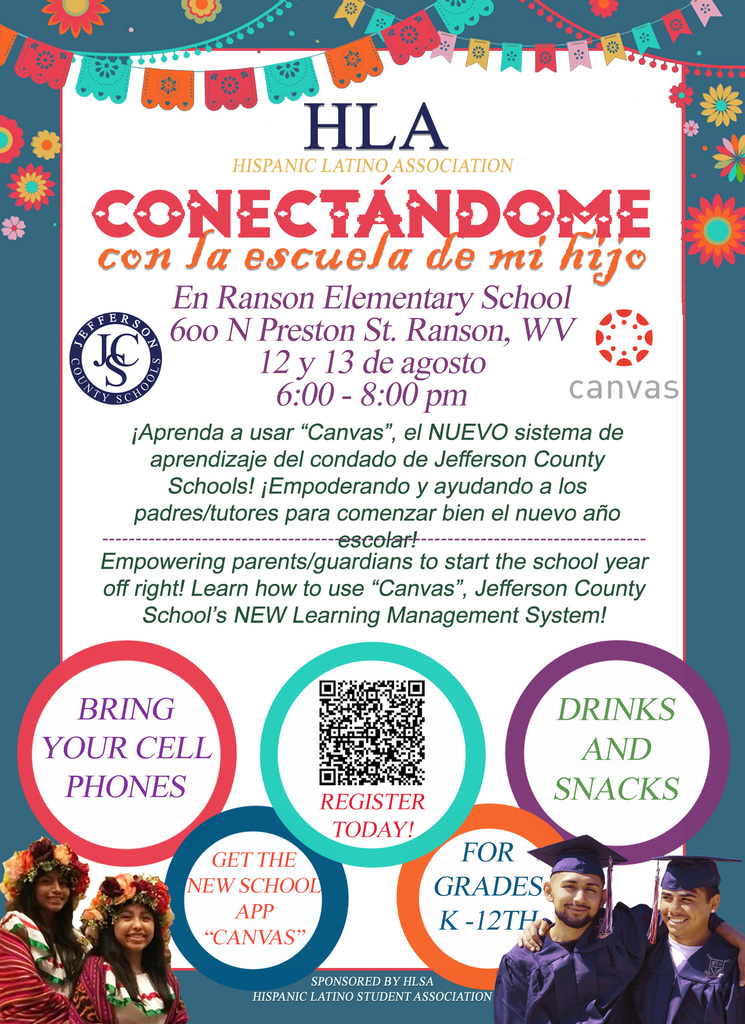 Stuff-a-Bus is BACK!! Join Jefferson County Schools at the Jefferson County Fair from August 23 - 28 and help kids in our community get ready to go back to school. We are stuffing a bus with donations of school supplies such as backpacks, pens and pencils, crayons, lunch boxes, notebooks, and more! Plus, you can get information about becoming a JCS Bus Operator! We hope to see you at the fair!
https://www.jcswv.org/page/stuff-a-bus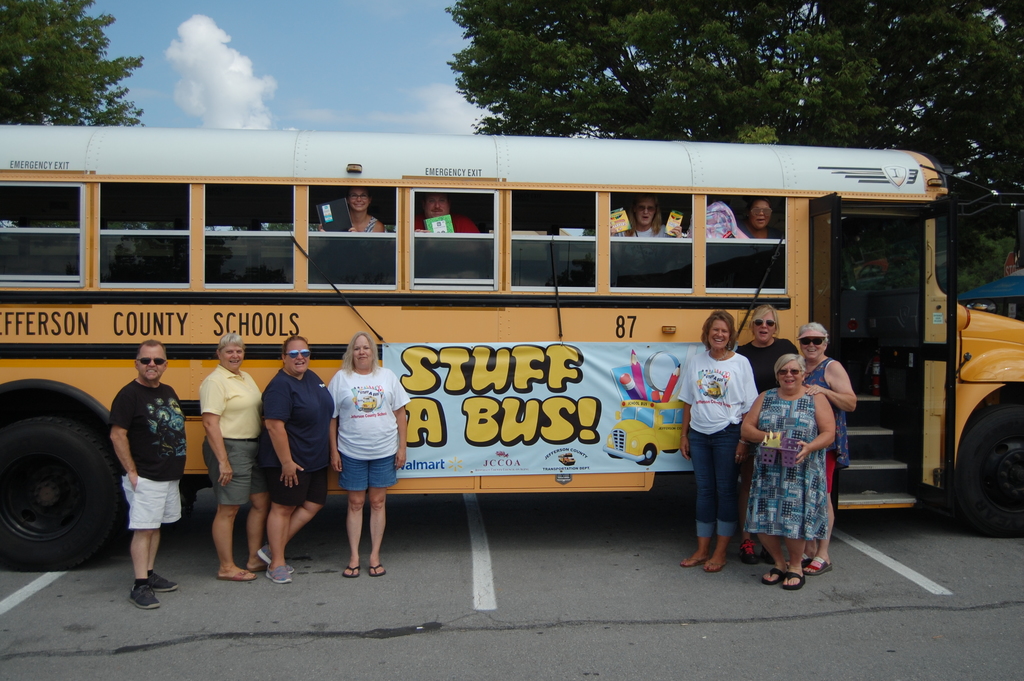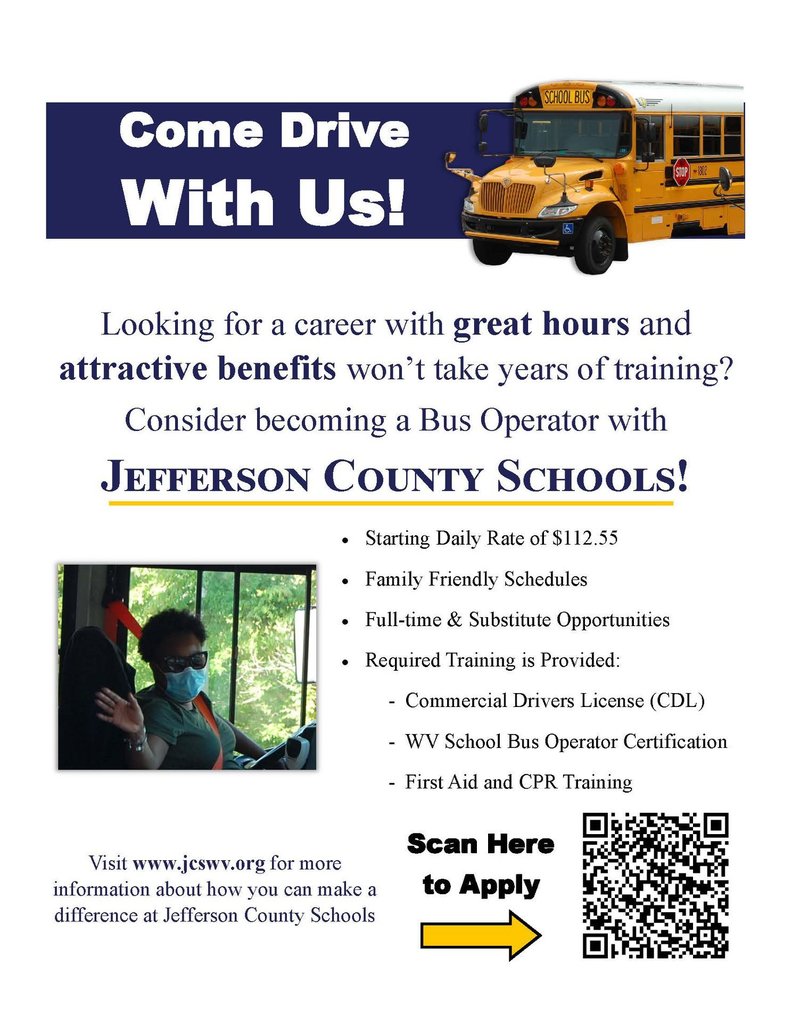 Hello Ranson Elementary School Families! On August 16th, the teachers and staff of Ranson Elementary School will kick off the school year with the first ever Ranson Book Blitz! Your teachers and staff are ready to deliver bags containing a book, school supplies, and other goodies between 1:00 and 3:00 that afternoon. We are so excited to get this school year started and can't' wait to see you.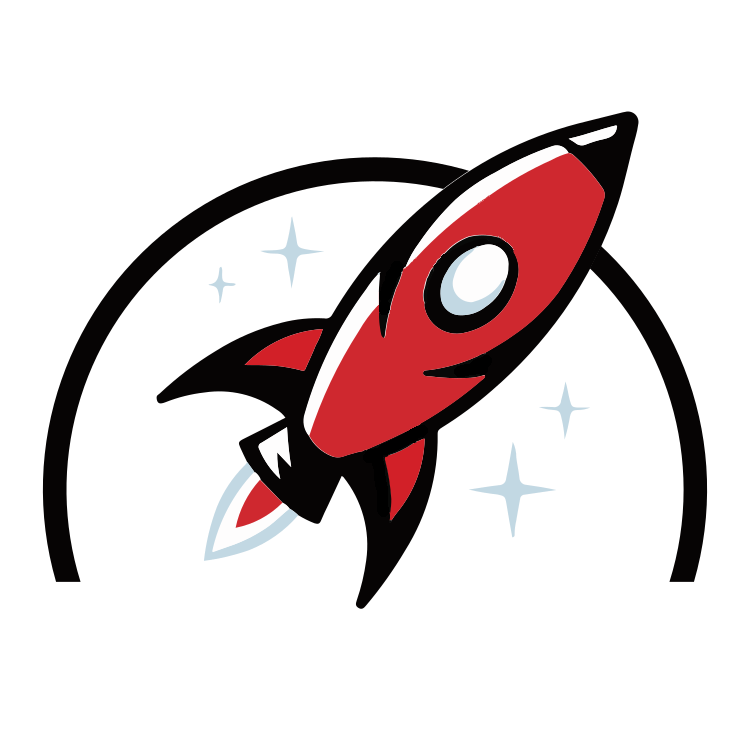 It's the last day of the JCS Summer Experience. Thank you to everyone for making it an incredible opportunity to learn and play! Our awesome staff, outstanding students, and dedicated community partners were amazing. Enjoy the rest of your summer!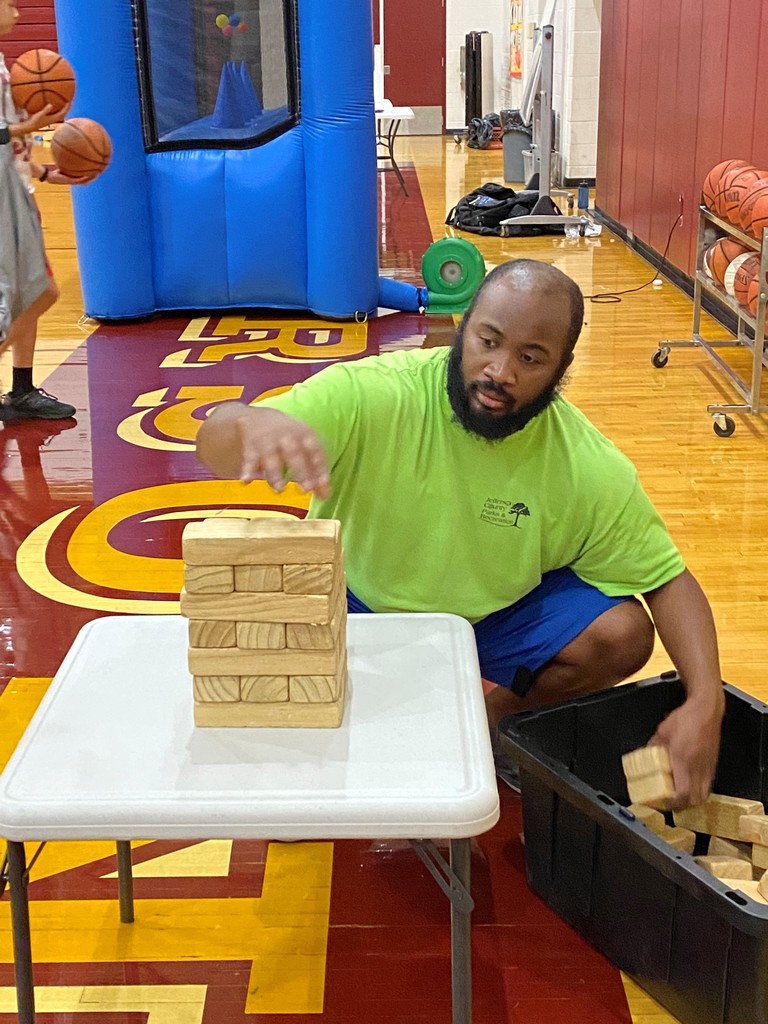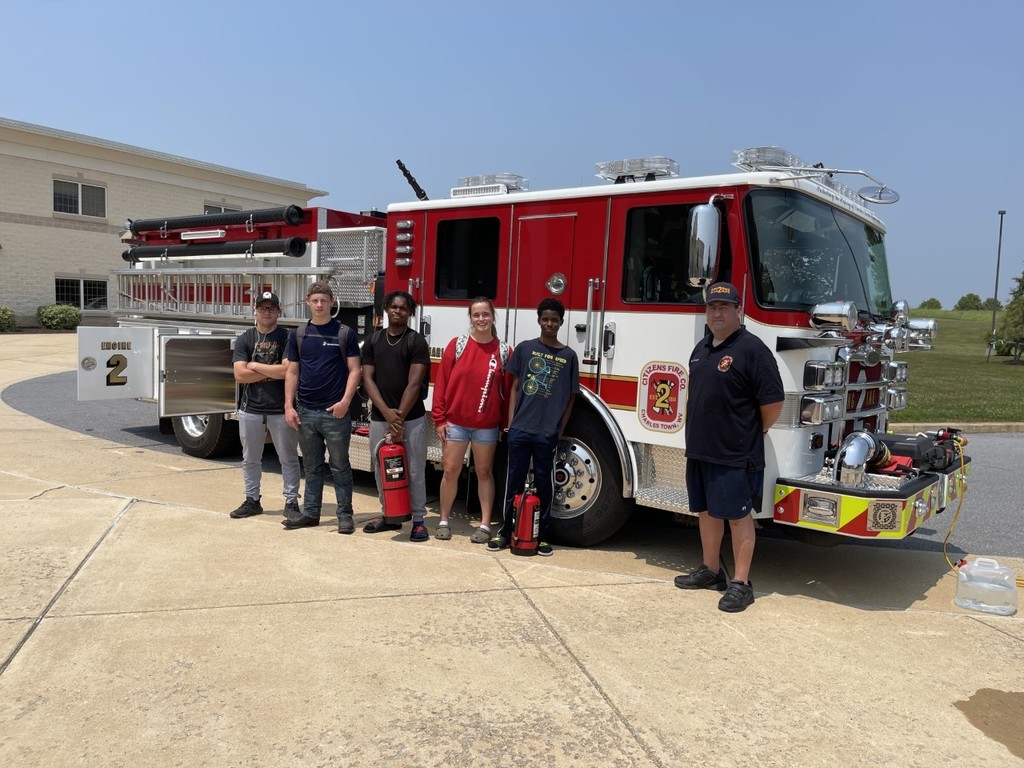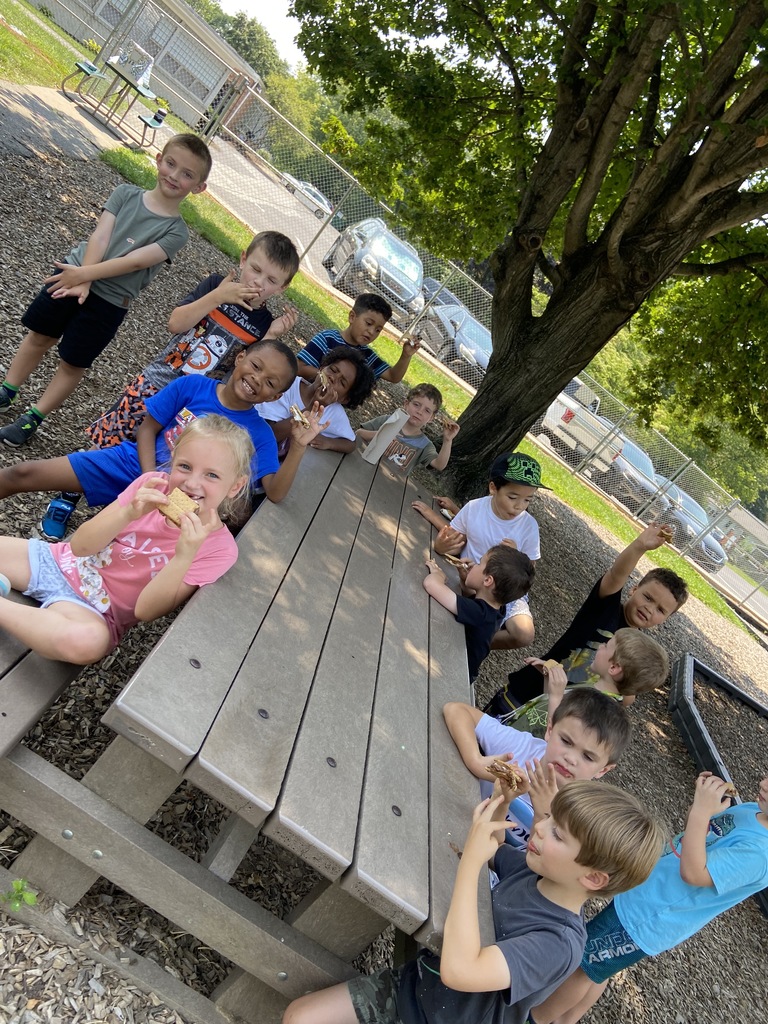 The robots have taken over the JCS Summer Experience!! These future engineers and scientists made some great projects this week. We've had a lot of fun learning with STEM!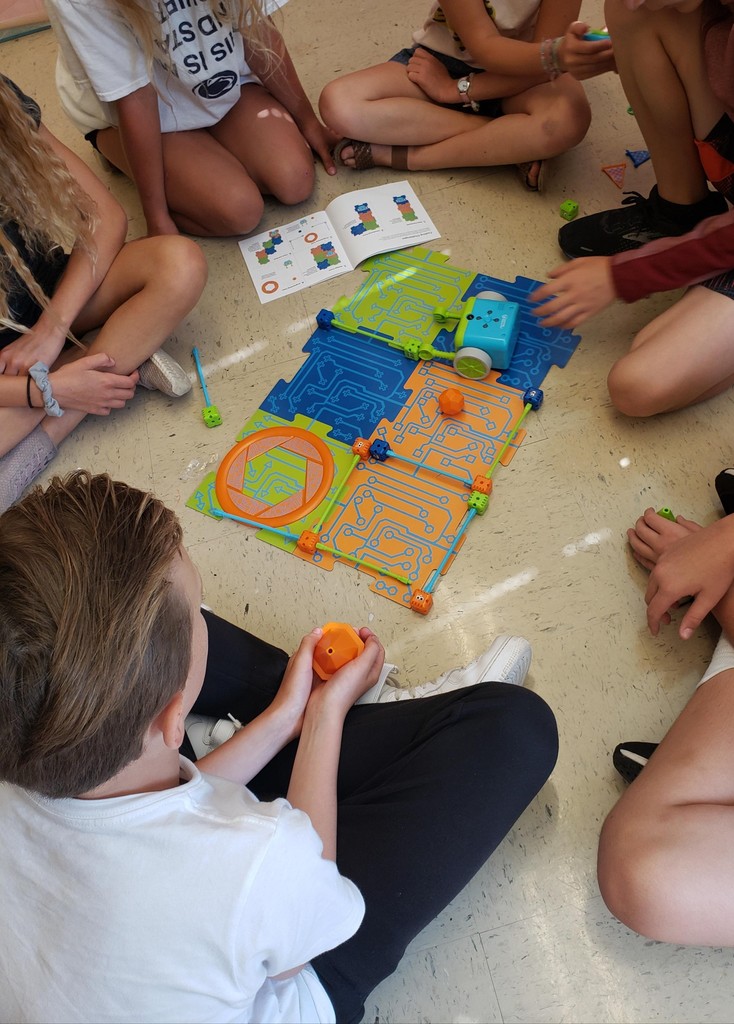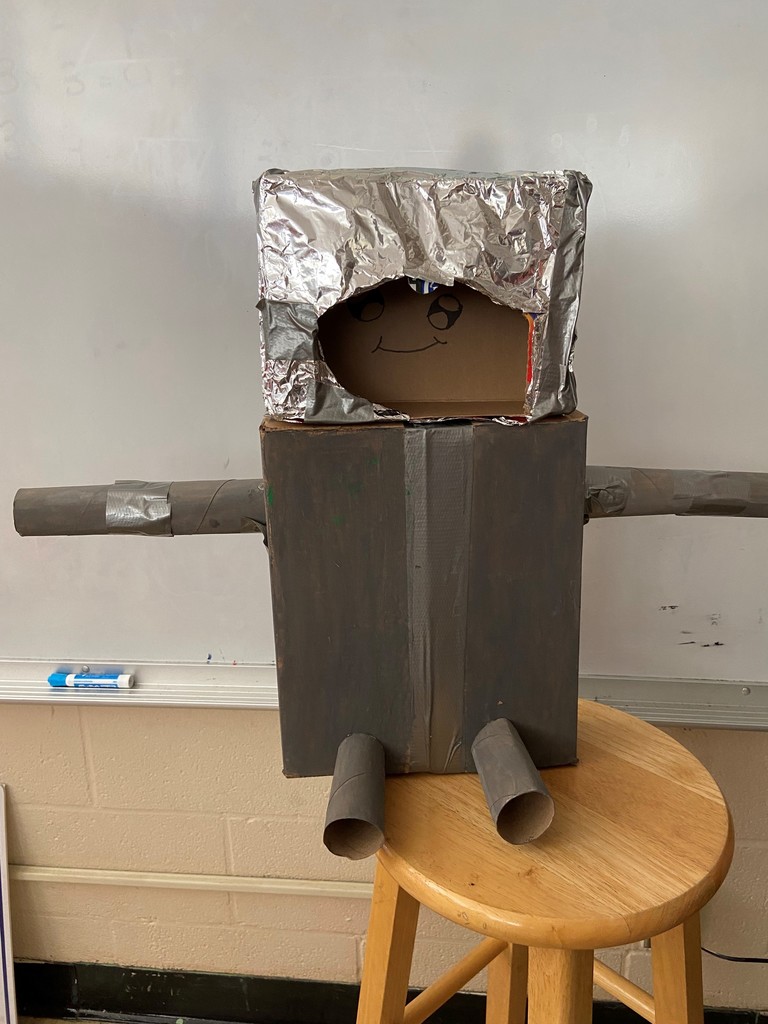 Thanks to Appalachian Storyteller Adam Booth, who visited the JCS Summer Experience Tuesday. He spoke to students and staff about our wild and wonderful state and region!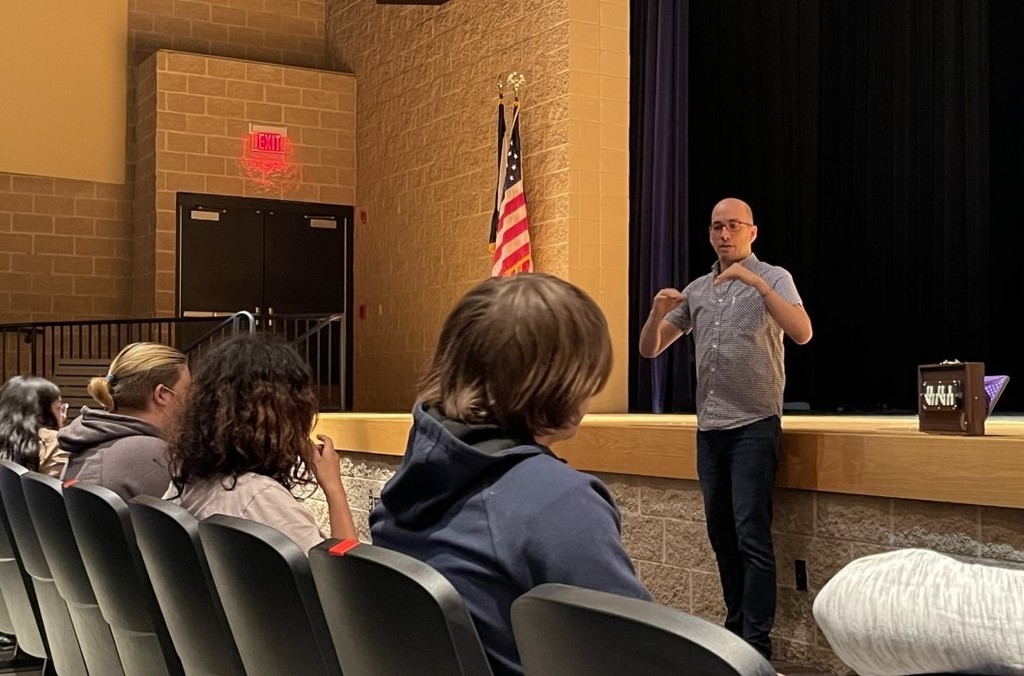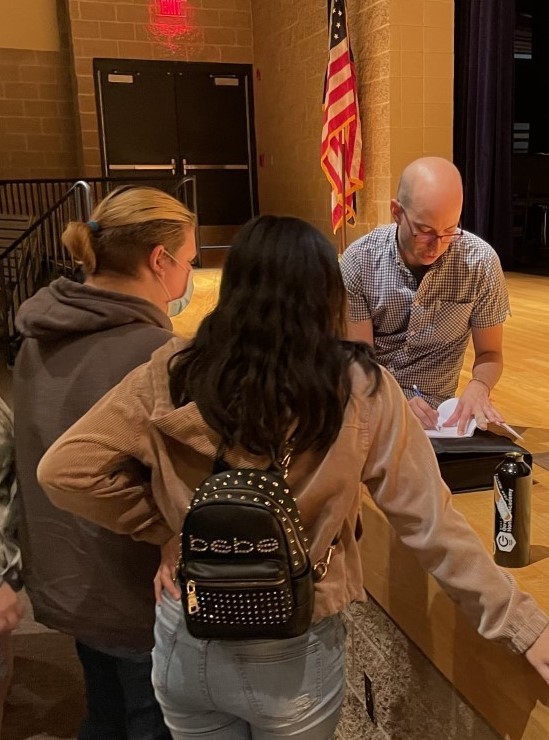 Our students are harnessing the sun during the JCS Summer Experience! It is a delicious way to end the final week of this wonderful summer program! Thank you to our amazing staff for their hard work engaging kids!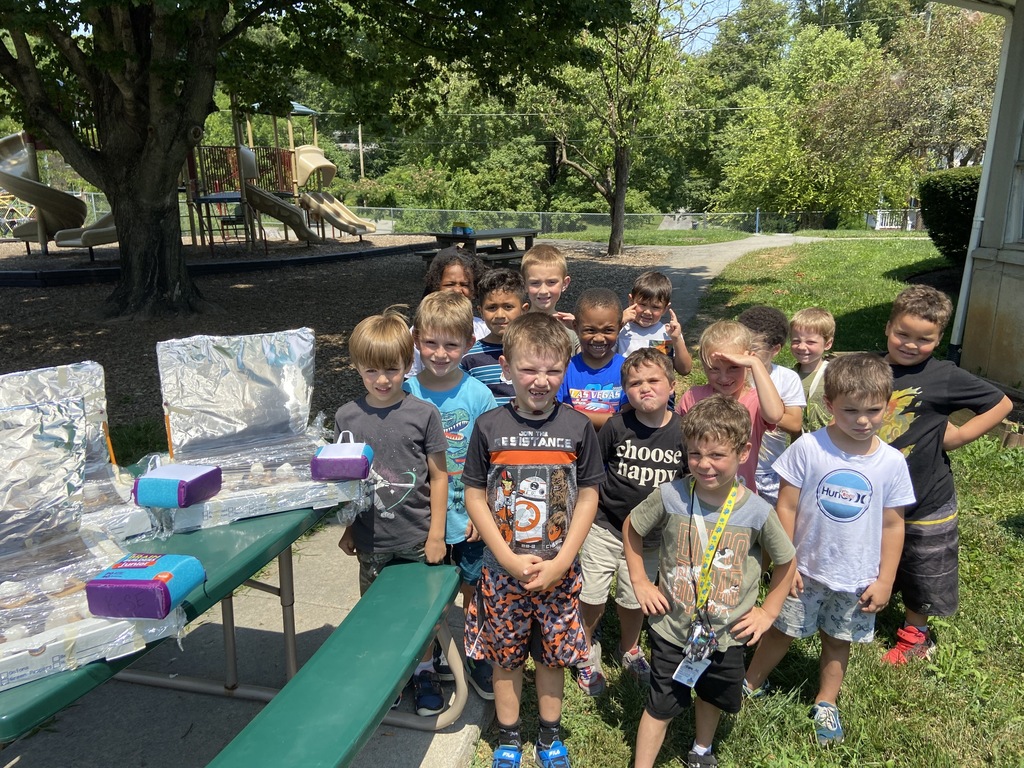 Congratulations to Mary Beth Group! She was appointed as the new Jefferson High School Principal during the Jefferson County Board of Education meeting last night!

The JCS Summer Experience was excited to welcome Citizens Fire Company for some hands-on fire safety demonstrations last week. We appreciate your work to support our students and our schools!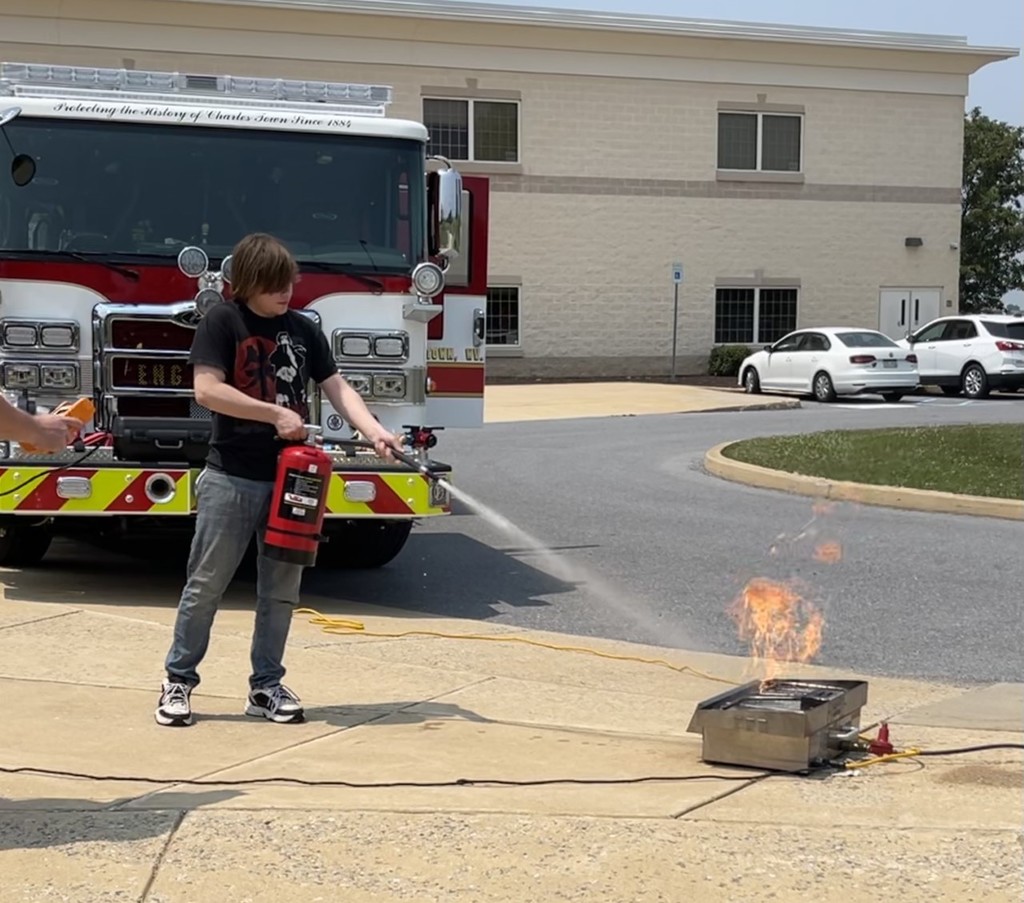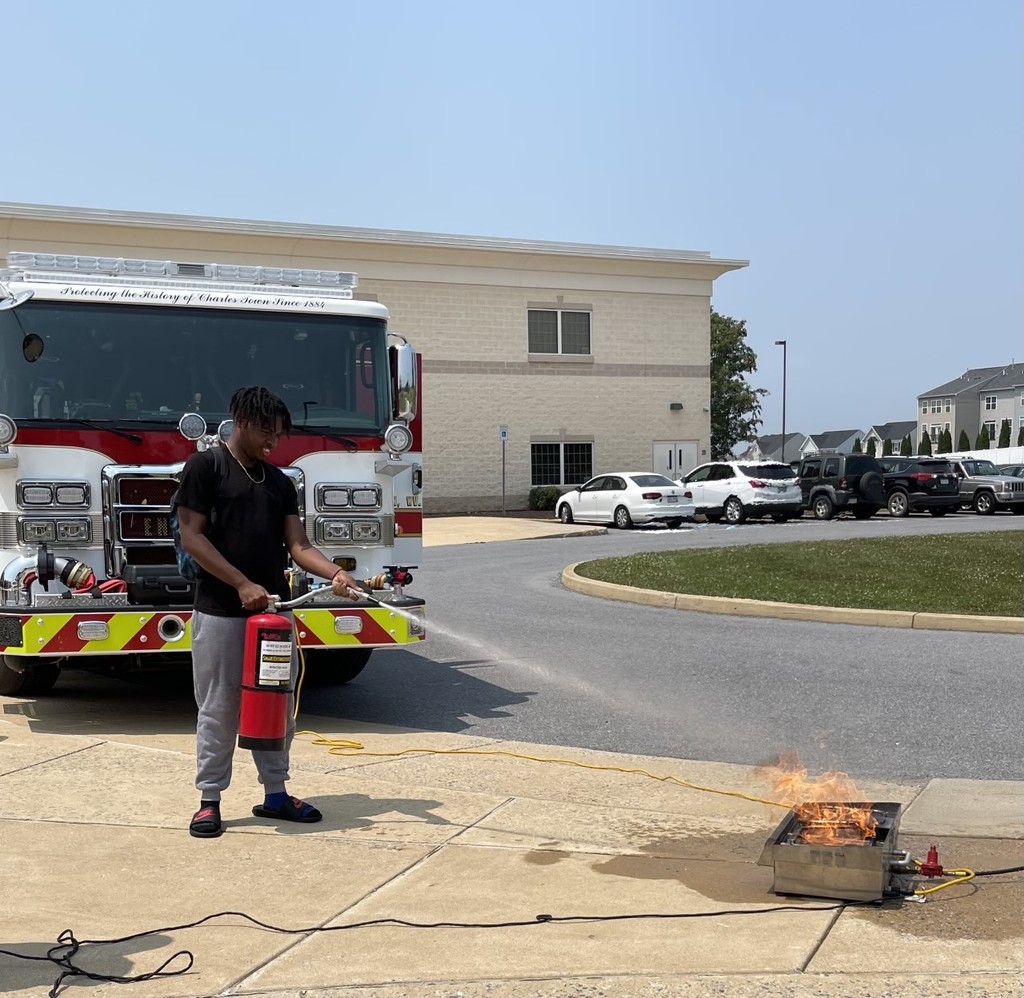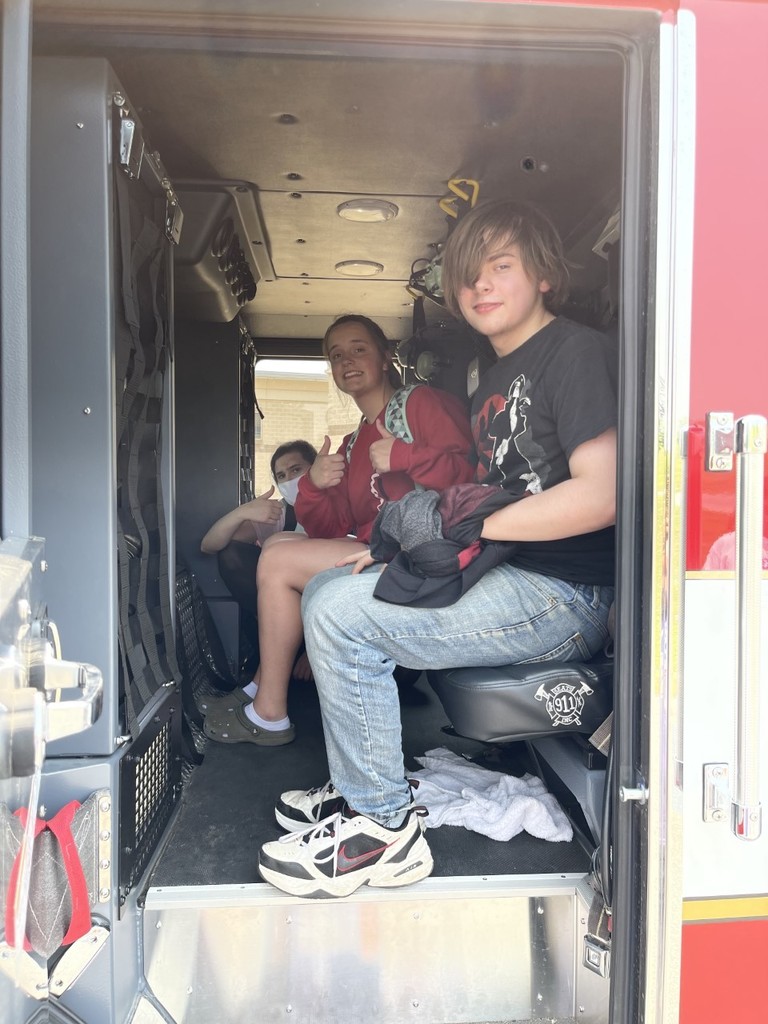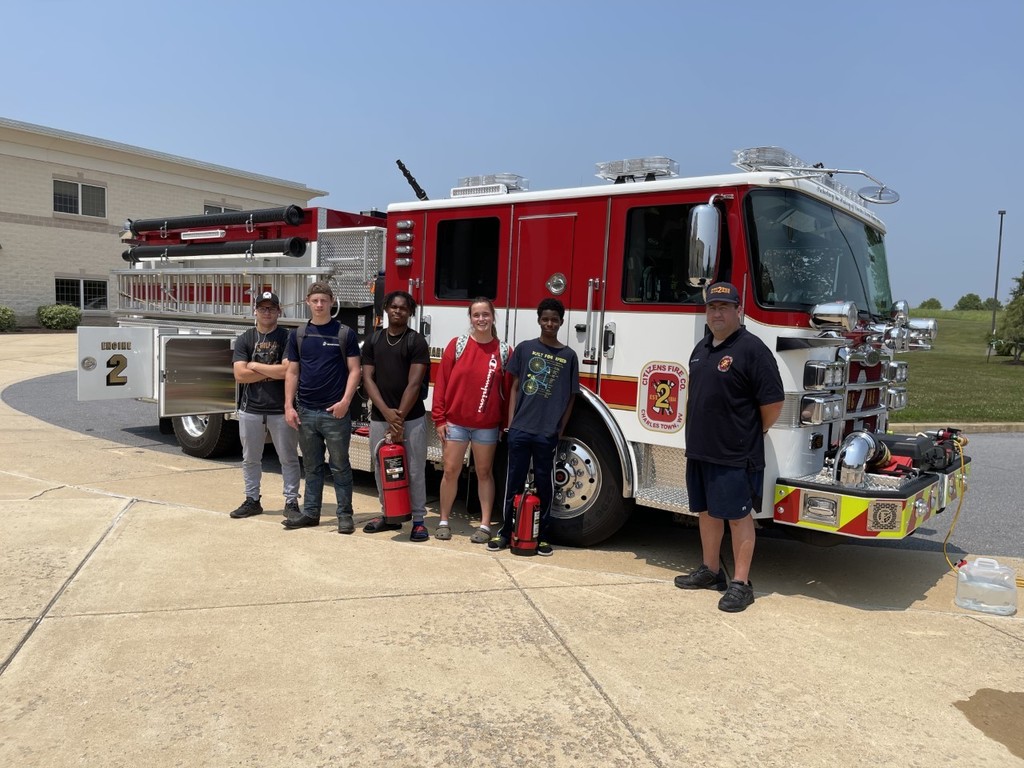 Today the middle school JCS Summer Experience students had fun with Jefferson County Parks and Rec.! They did archery, cornhole, Jenga, and Connect 4. Thanks for making summer so fun!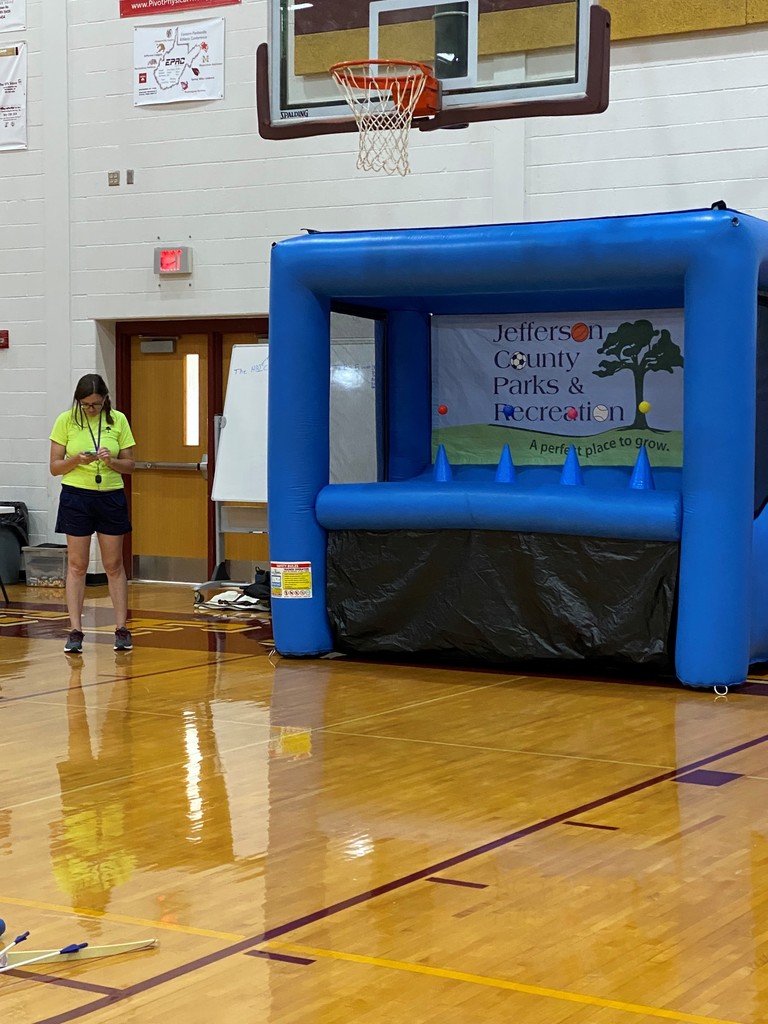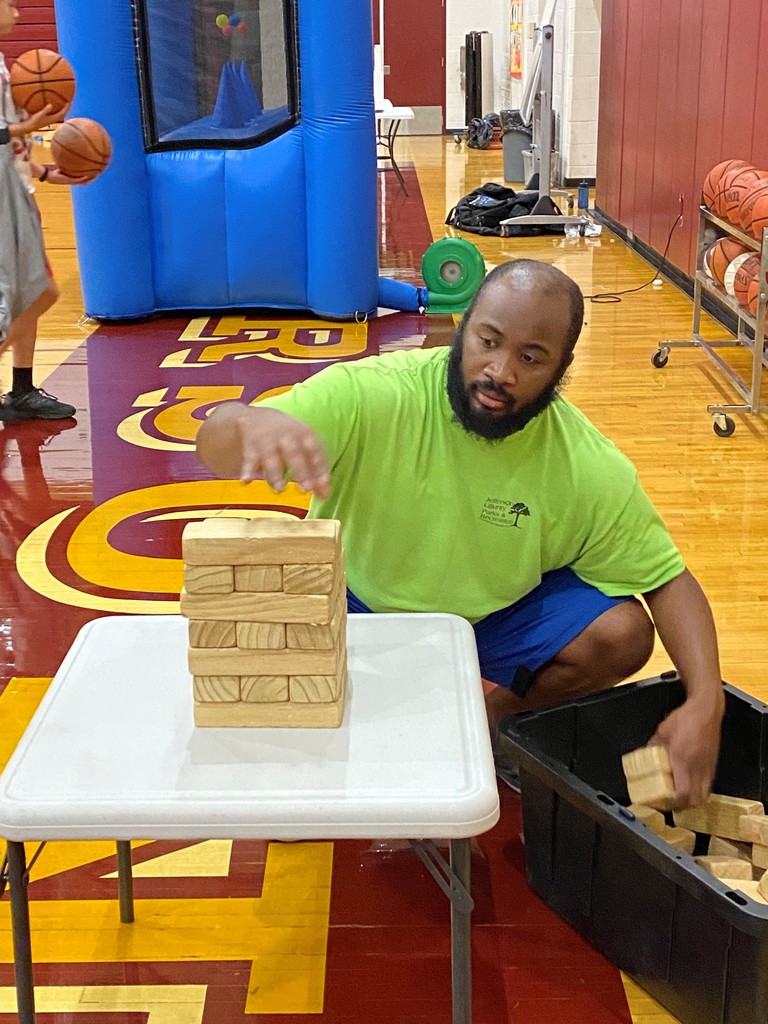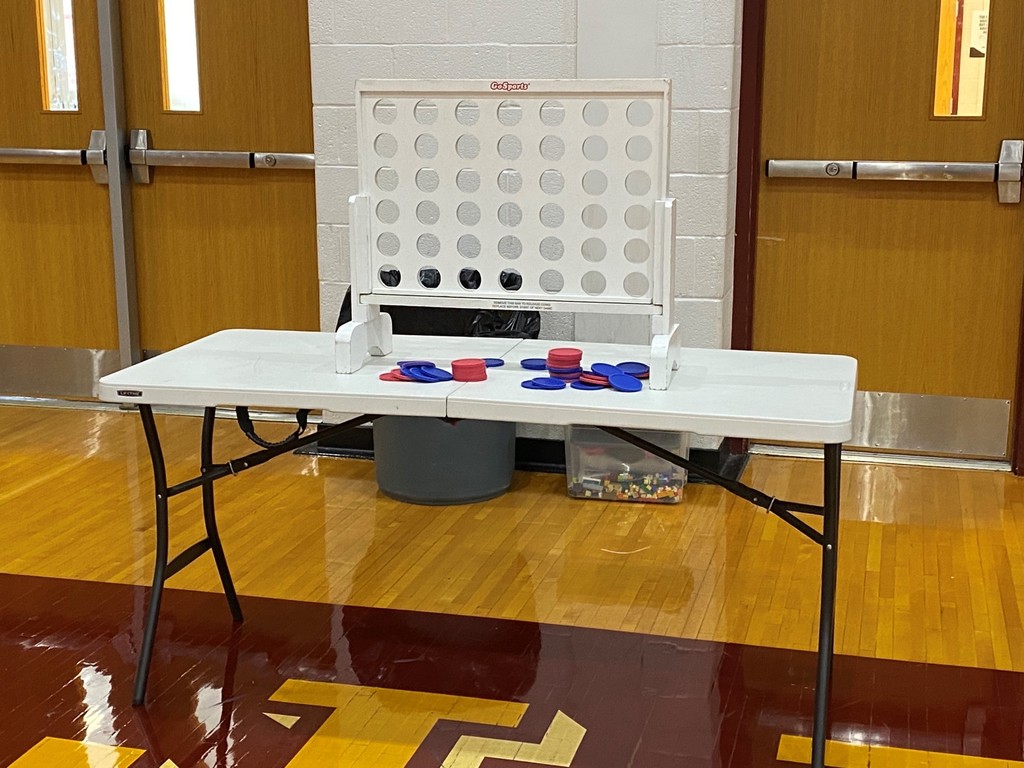 Congratulations to Frankie Amore from Washington High School! Frankie was named the West Virginia High School Sports Awards Boys Track & Field Athlete Of The Year by USA TODAY! Congratulations also go out to Washington High School's dedicated track coaches! The West Virginia High School Sports Awards are part of the USA TODAY High School Sports Awards, the largest high school sports recognition program in the country. Catch Frankie on the national awards show that premieres on Thursday, Aug. 5!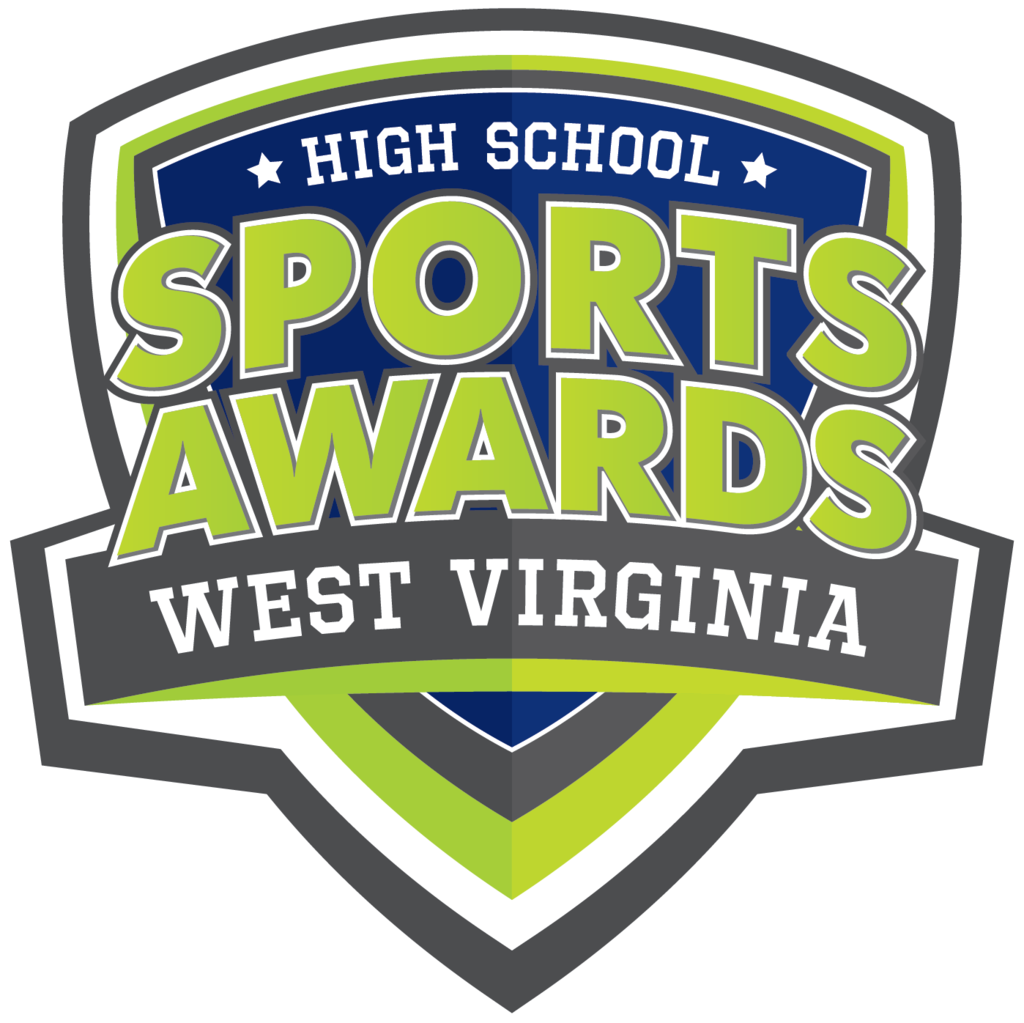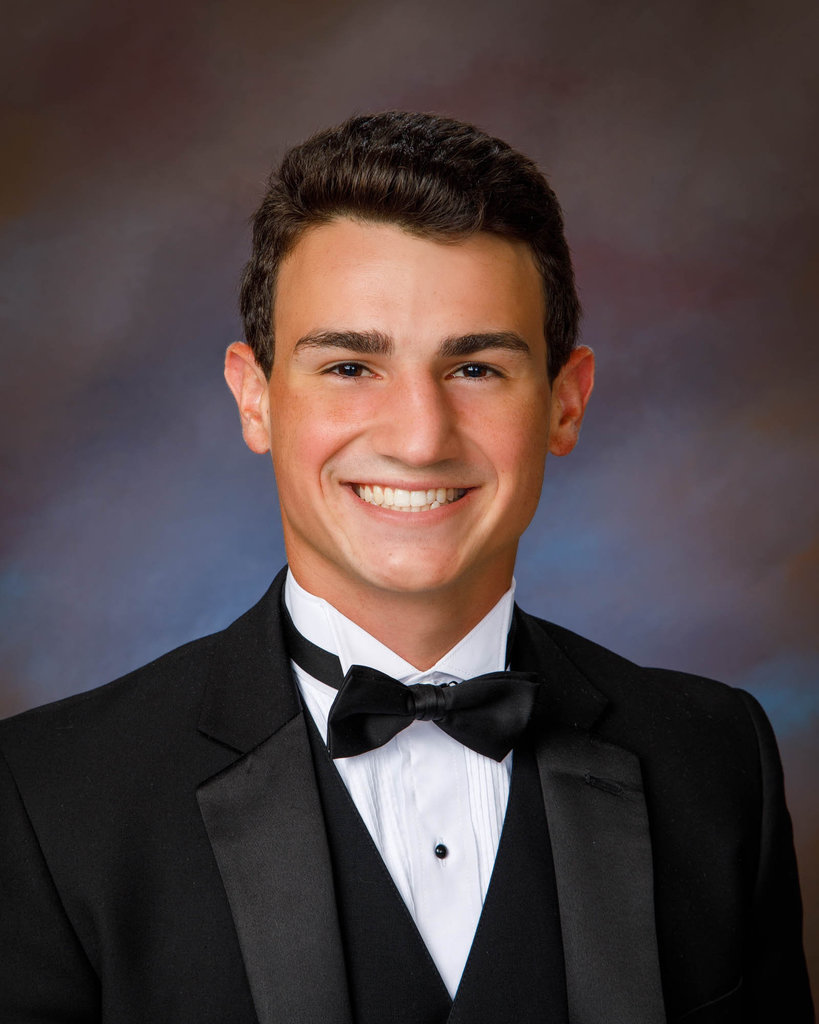 JCS Summer Experience Middle school students got a chance to learn with Sergeant Conway and K-9 Bandit from the Jefferson County Sheriff's Department on Wednesday. We really appreciate them stepping up to help make this a great summer for kids!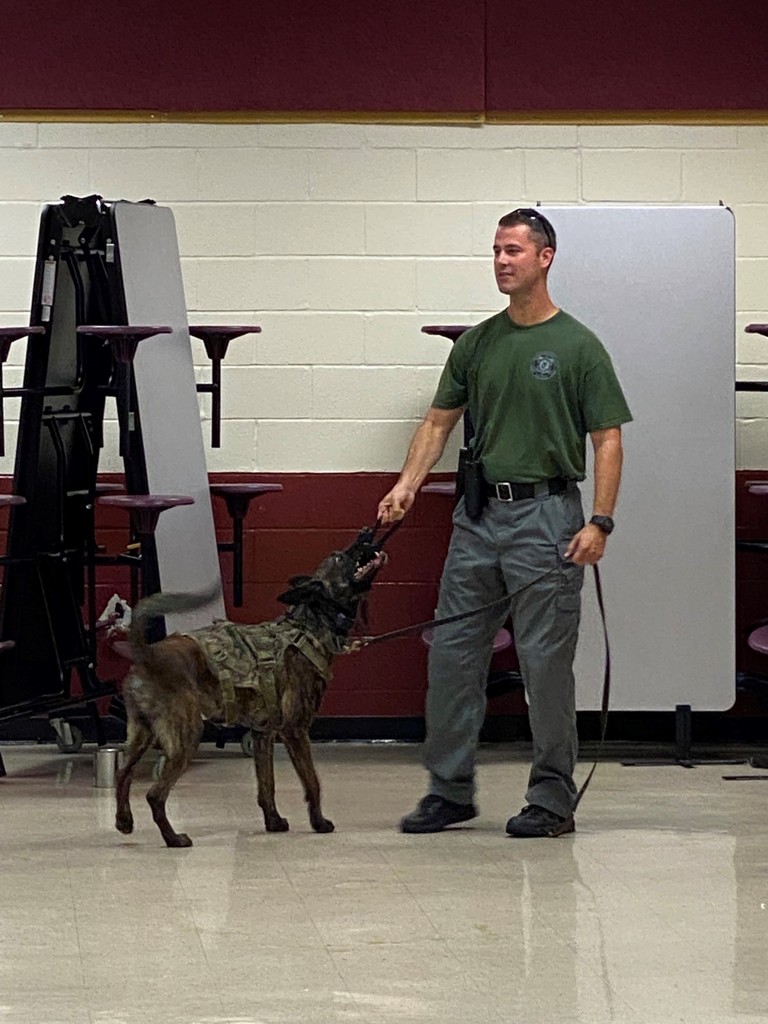 JCS Transportation Supervisor, Heather Pindell is one of the 10 finalists for the 2021-2022 West Virginia School Service Personnel of the Year Award! Heather works hard to support our students and school system. Thanks for all you do, Heather. You deserve this honor.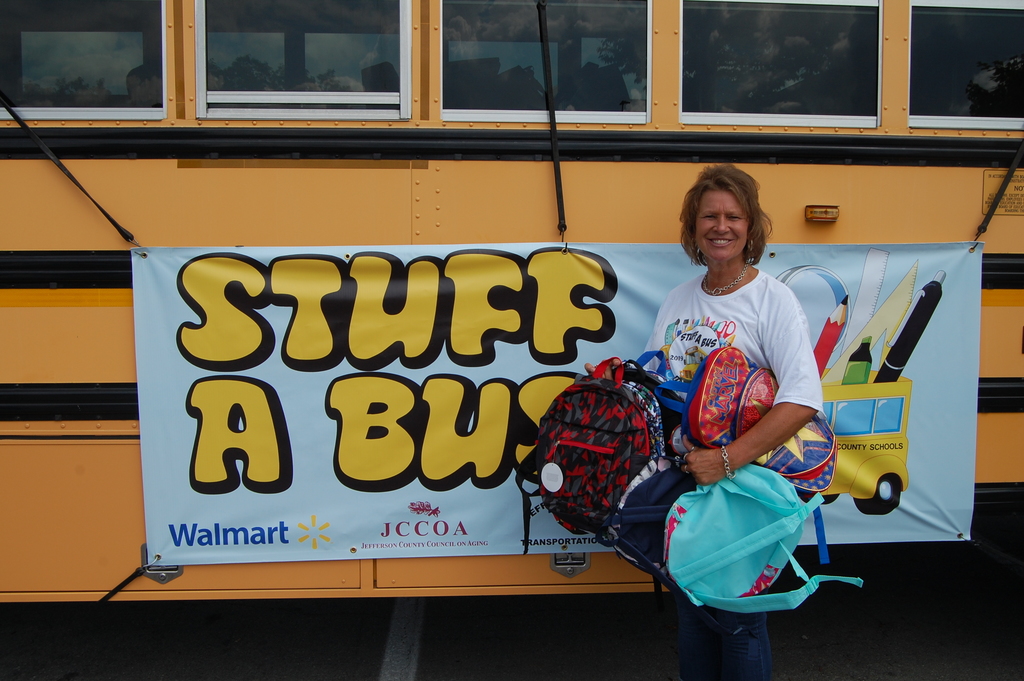 Congratulations to our own Transportation Supervisor, Heather Pindell! She has just been named as one of the 10 finalists for the 2021-2022 West Virginia School Service Personnel of the Year! Heather goes above and beyond for students and her co-workers. Join us in celebrating this recognition!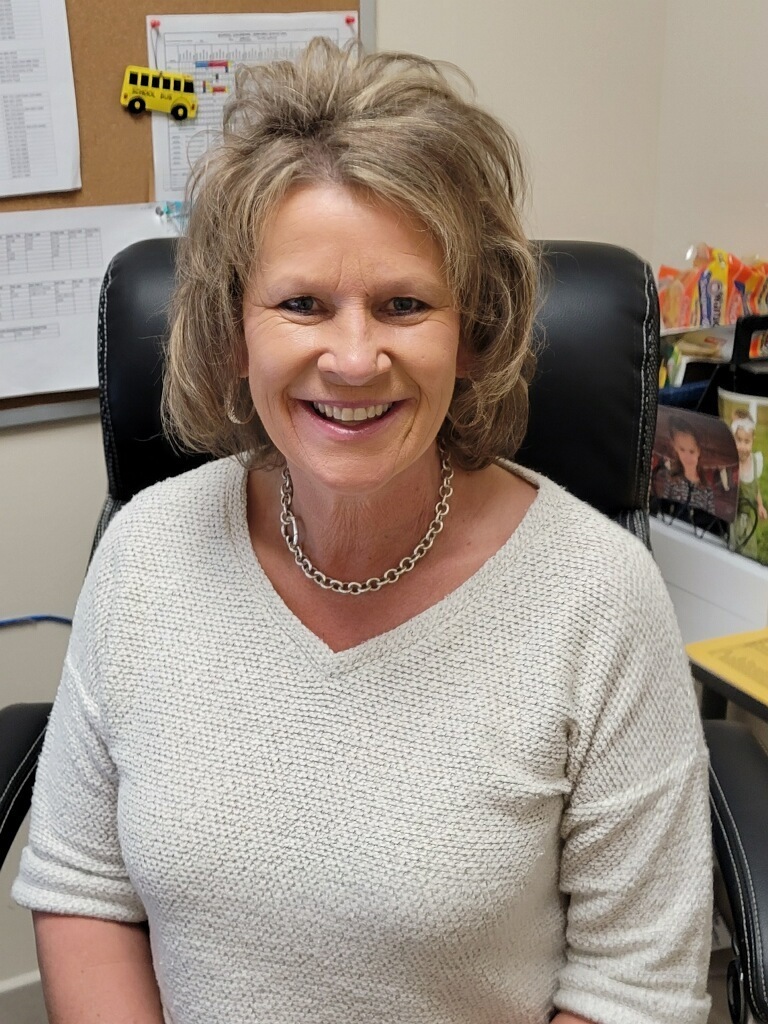 Students are learning that there are some delicious benefits to math! It is all part of the Culturally Responsive Math Intervention Program, one of the many fun opportunities for students to enjoy as part of the JCS Summer Experience!

Multi-day meal packs are available on Tuesday, July 20, from 8:30 AM to 9:30 AM. Meal packs can be picked up at all JCS Summer Experience sites: Driswood, Shepherdstown, and North Jefferson Elementary Schools, as well as Washington and Jefferson High Schools.