Students from the FACS (Family Consumer Sciences) fashion class at Washington High School used their sewing skills to bring superheroes, designed by second-graders at South Jefferson Elementary School, to life. The high school students presented the finished heroes in-person last week. The students also collaborated to create backstories for all the characters. We are proud to see older students taking the time to inspire and support younger students!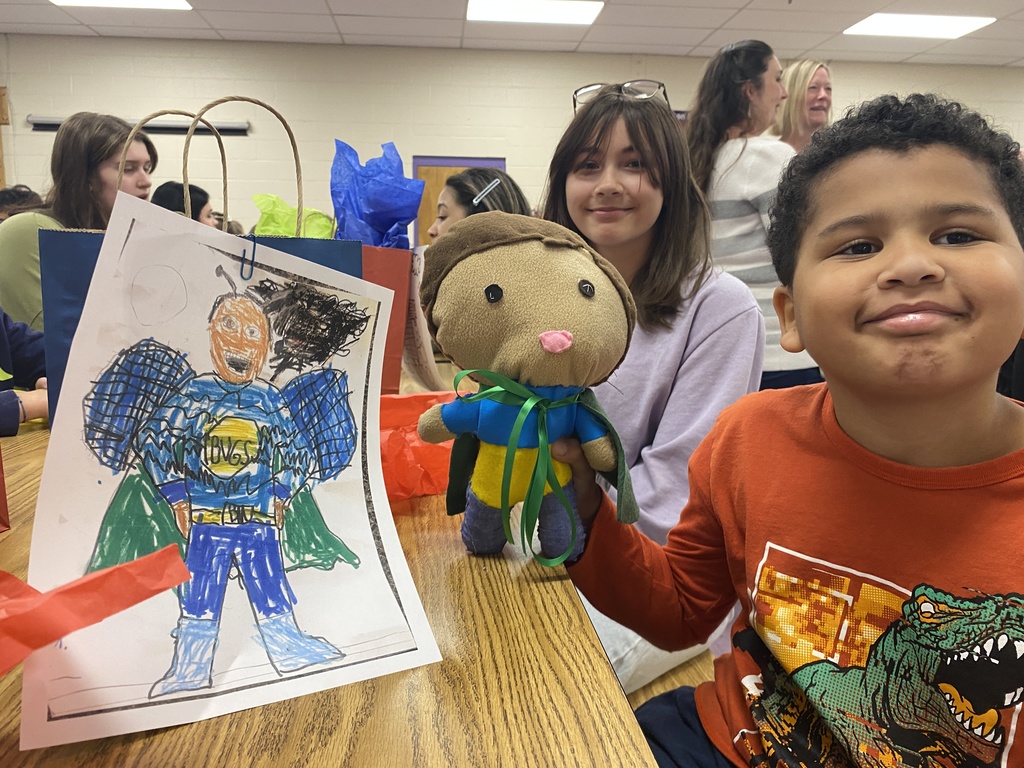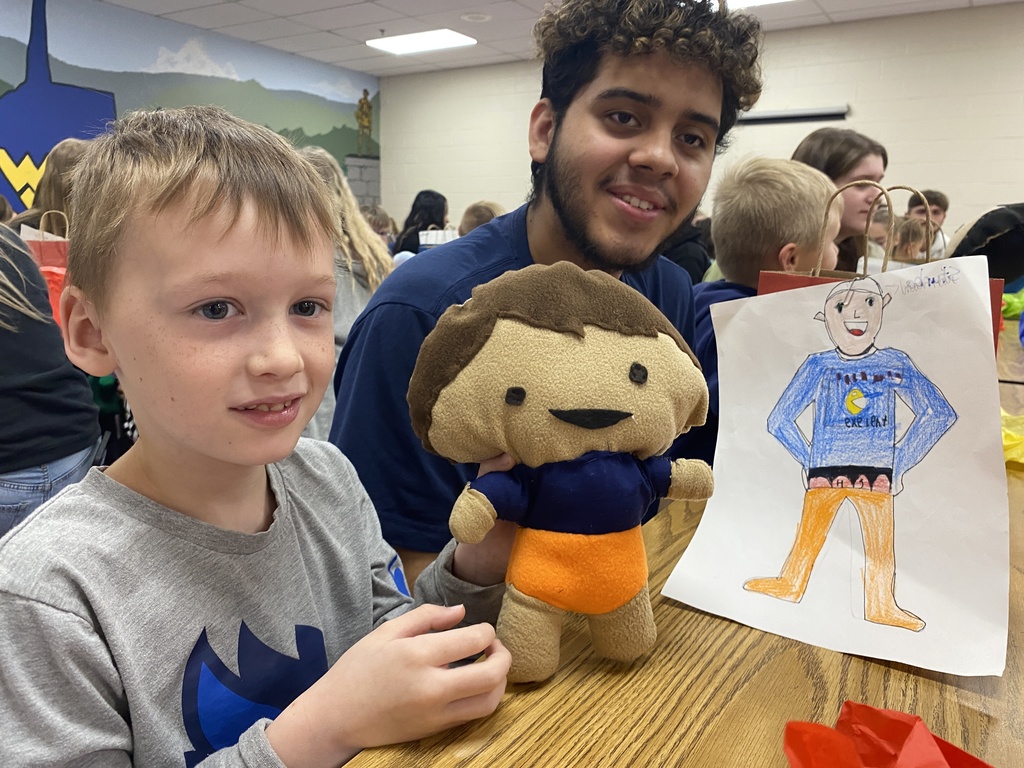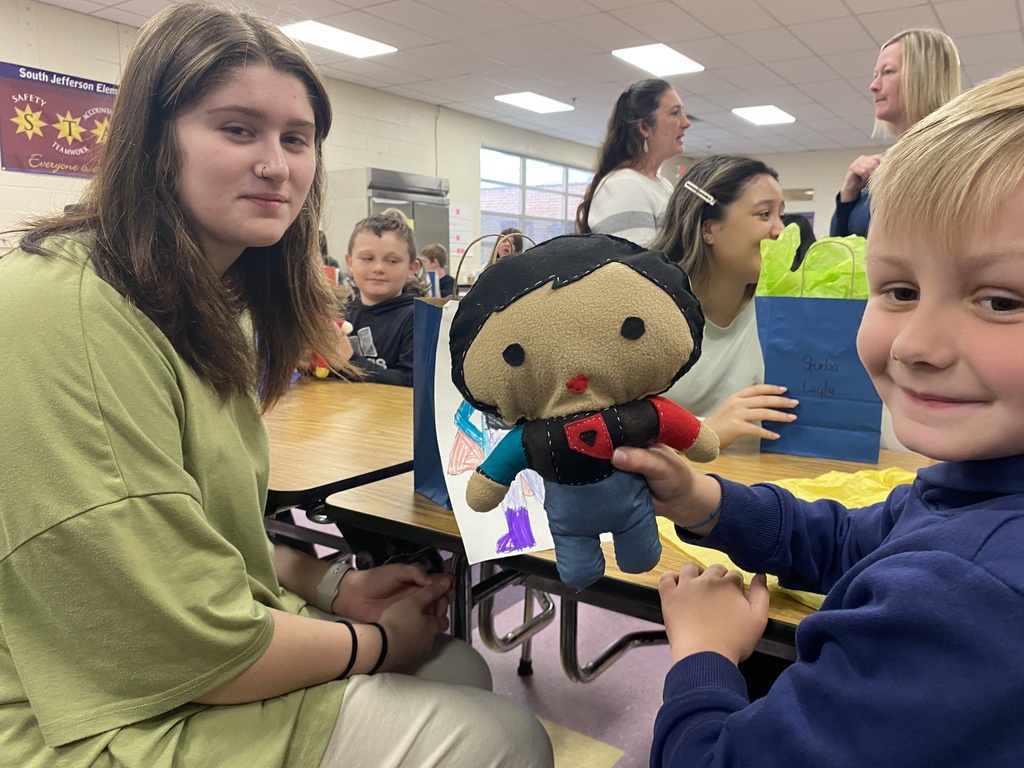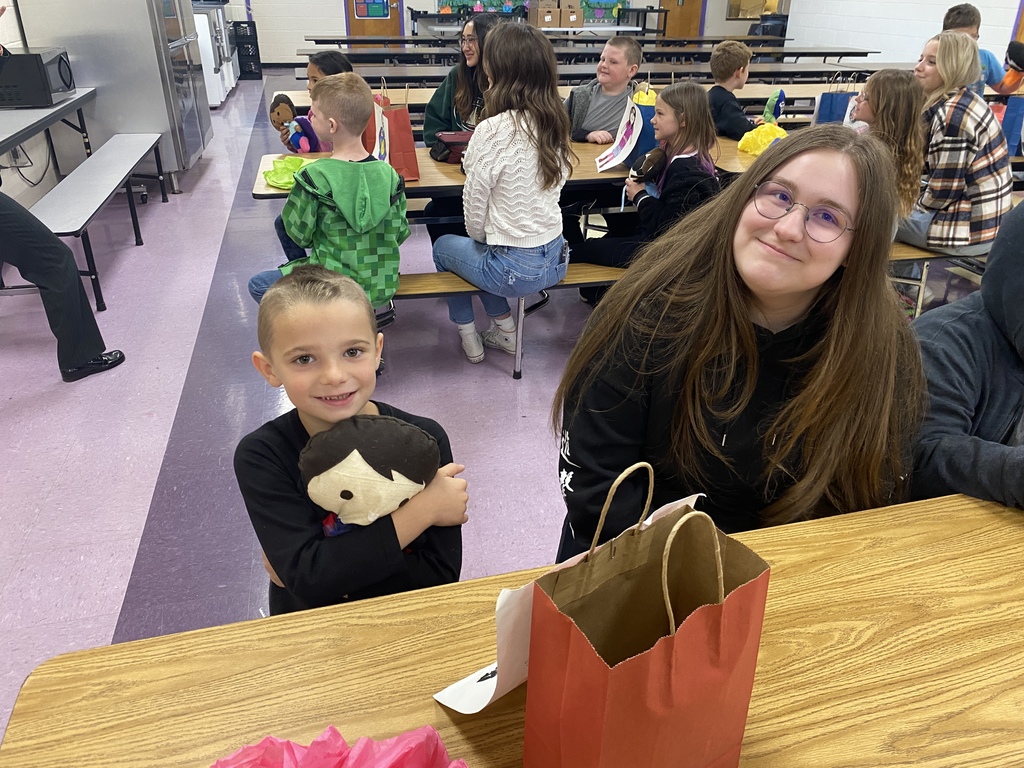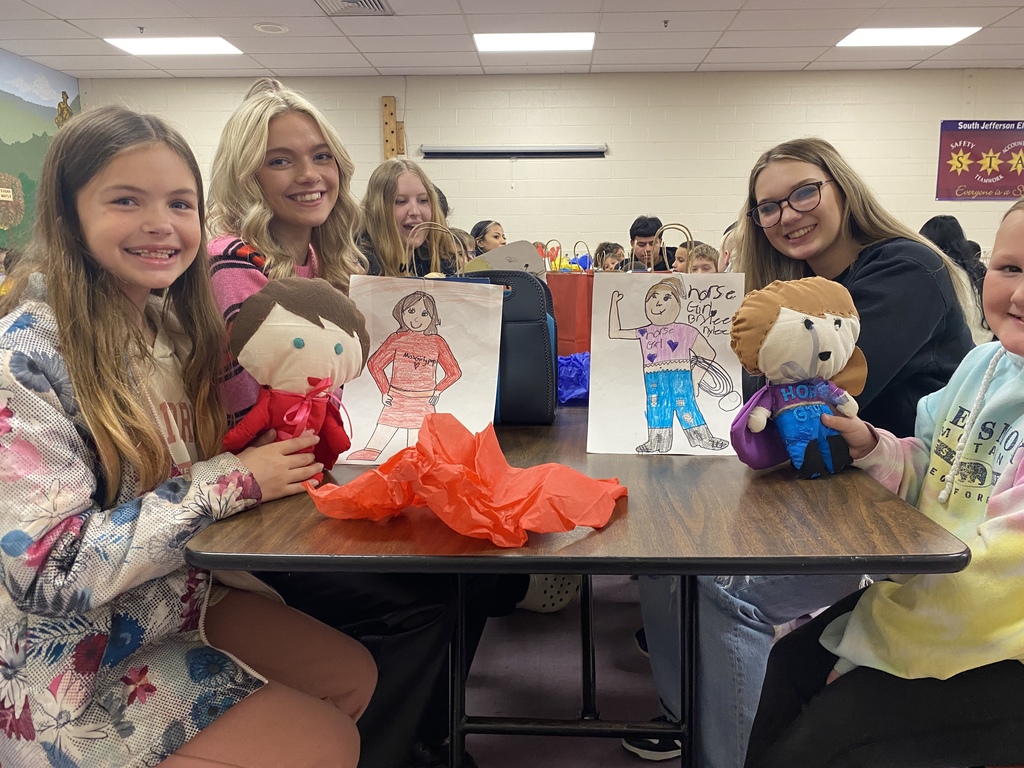 We're proud to recognize six eighth grade students from Charles Town, Harpers Ferry, Shepherdstown, and Wildwood Middle Schools designated as 2023 Knights of the Golden Horseshoe! The prestigious annual award commends West Virginia eighth graders for their outstanding knowledge of Mountain State history. The West Virginia Department of Education will honor the 2023 designees at an induction ceremony on June 13 in Charleston. Visit
https://bit.ly/413KhCr
for a complete list of winners. Congratulations to all on this outstanding accomplishment!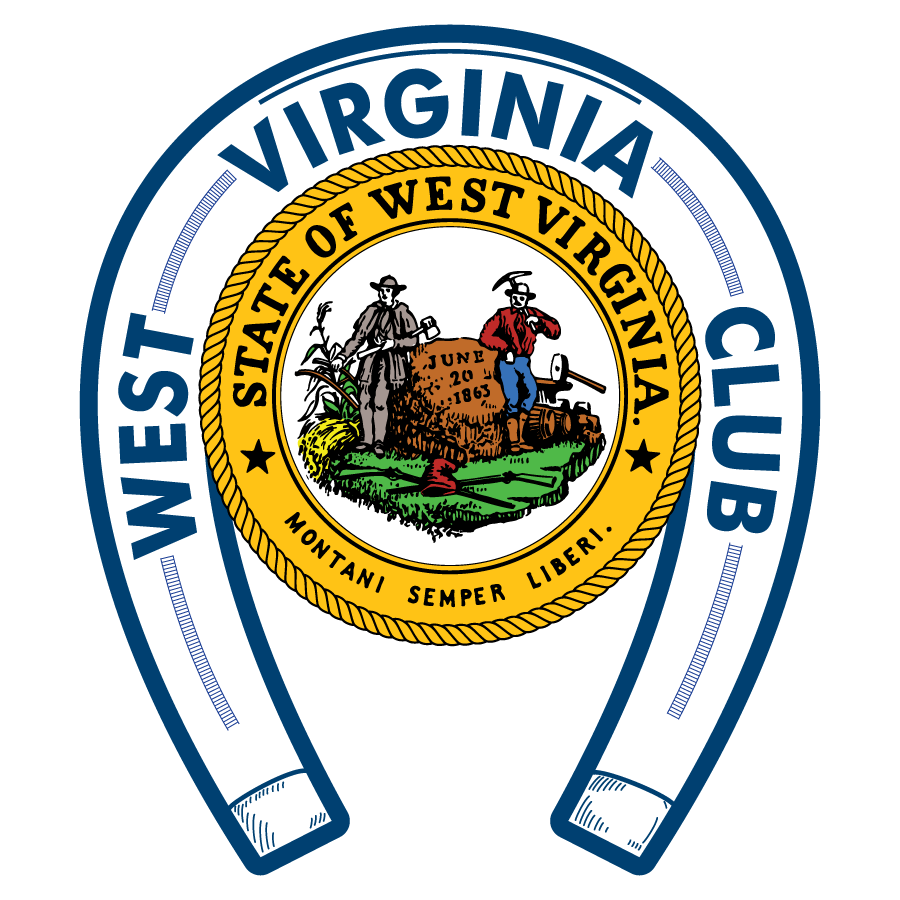 Congratulations to C.W. Shipley Elementary Shool on 50 years of excellence! We are so thankful to celebrate with our community today and excited for our future together!!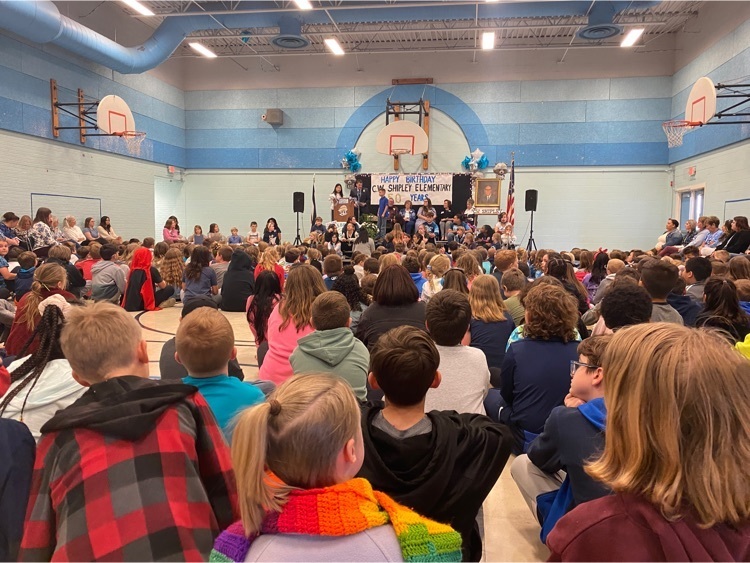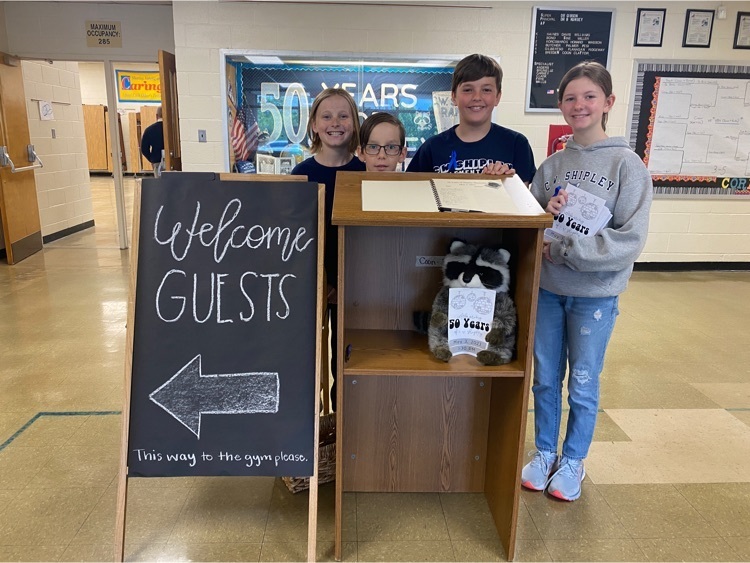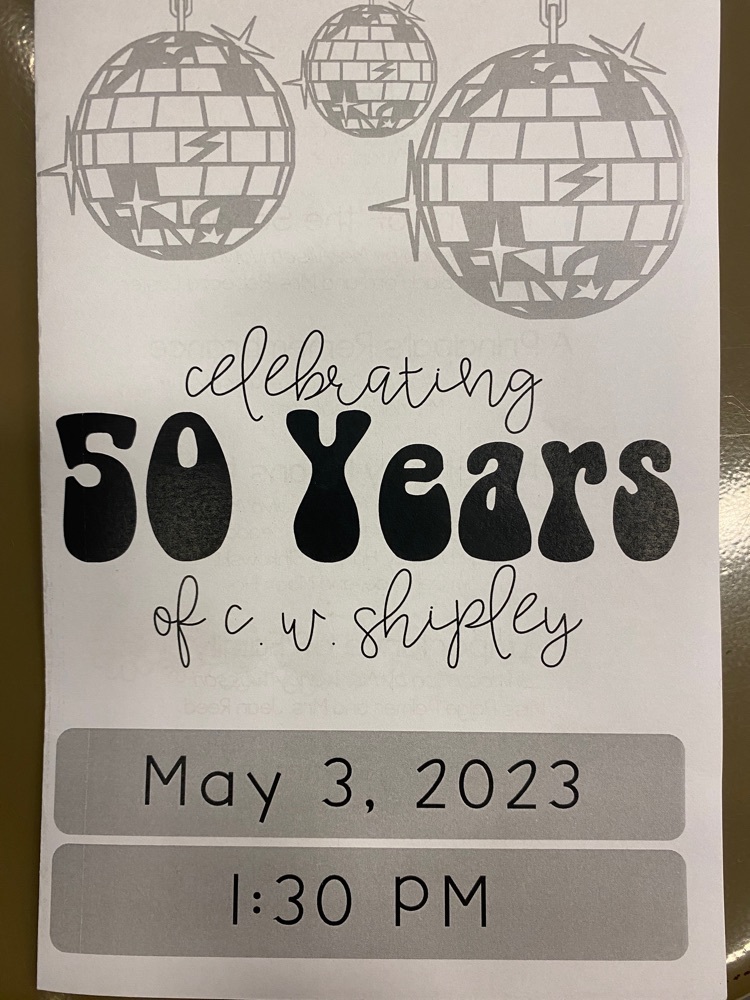 Congratulations to Priscilla Rodd and Valerie Rinker on being named the 2023 JCS Teacher of the Year and Service Person of the Year! We were thrilled to honor these outstanding educators at our annual recognition dinner on April 26. Read more here 👉
https://bit.ly/3LbvrEb
!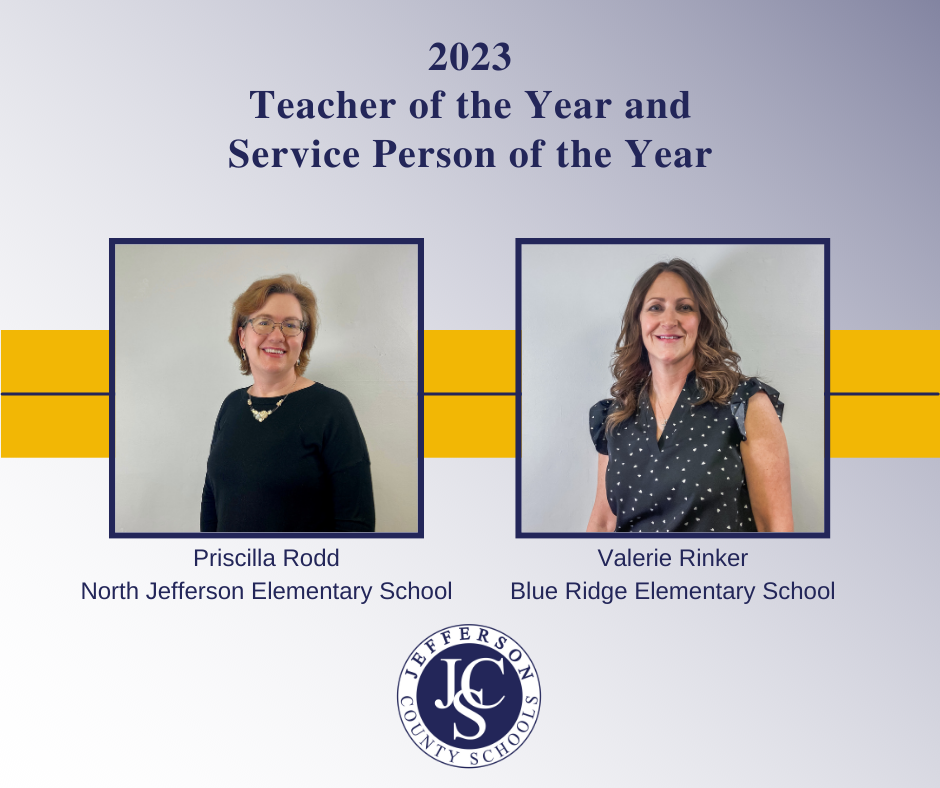 🌎 Happy Earth Day! 🌍 JCS fourth graders recently received an important hands-on lesson about our local watershed, thanks to an ongoing partnership between the Eastern Panhandle District of the West Virginia Conservation Agency and Safe Waters Harpers Ferry. Read more about it here 👉
https://bit.ly/43WVbgg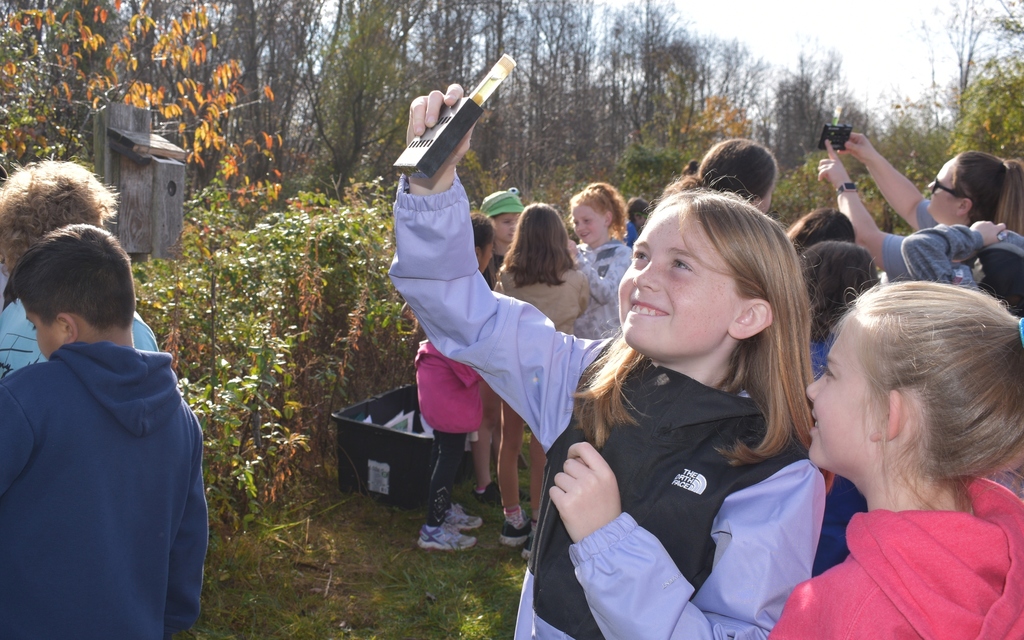 The Annual SES Storybook Parade is back!! Come join us today, April 21, at 1:30 in downtown Shepherdstown to cheer on the kids and see their amazing costumes!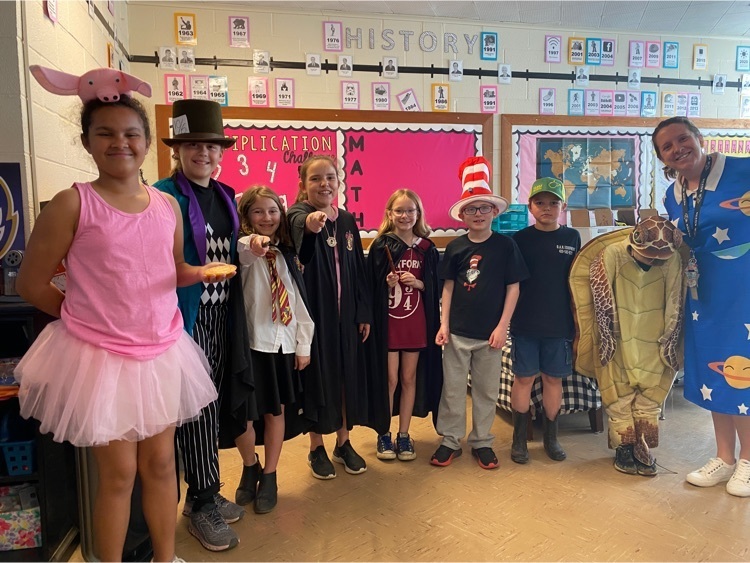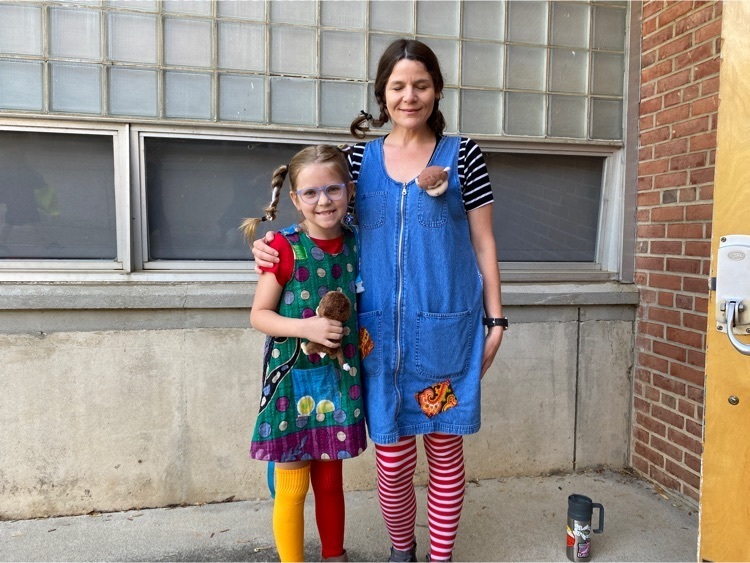 The Jefferson High School Marching Band enjoyed a dose of Disney magic over Spring Break when they performed at Disney's Imagination Campus! Band members were treated as honorary Disney cast members as they performed for an audience of theme park guests at the Magic Kingdom. Check out the full performance here 👉
https://youtu.be/jGZszmW7IGU
.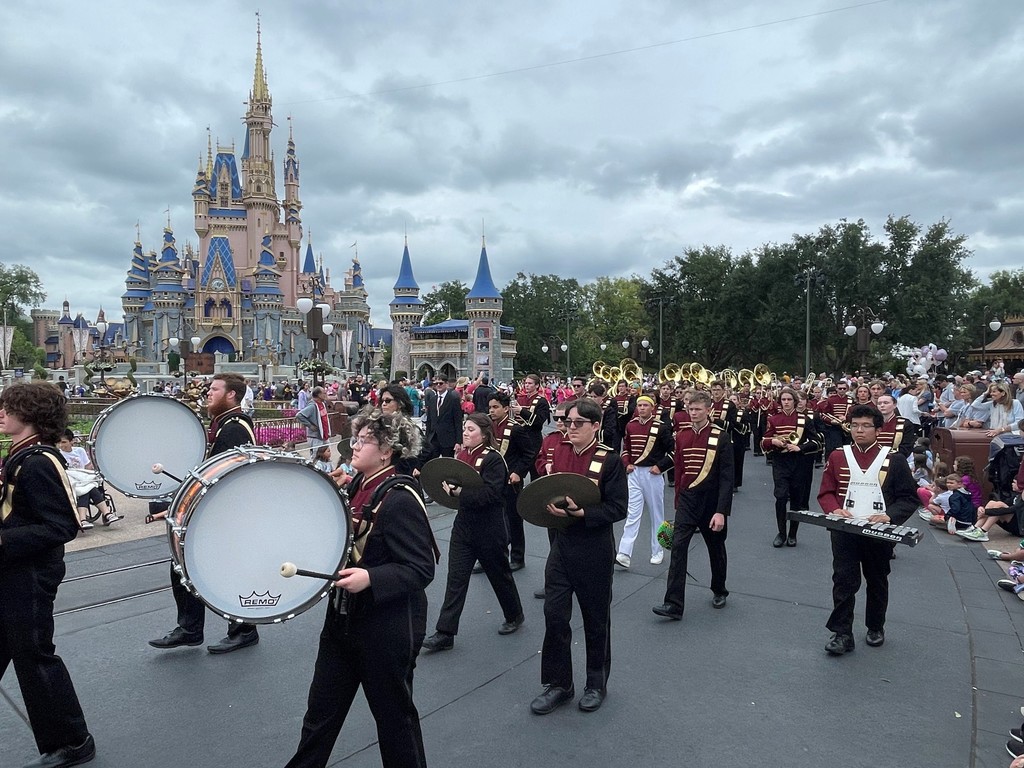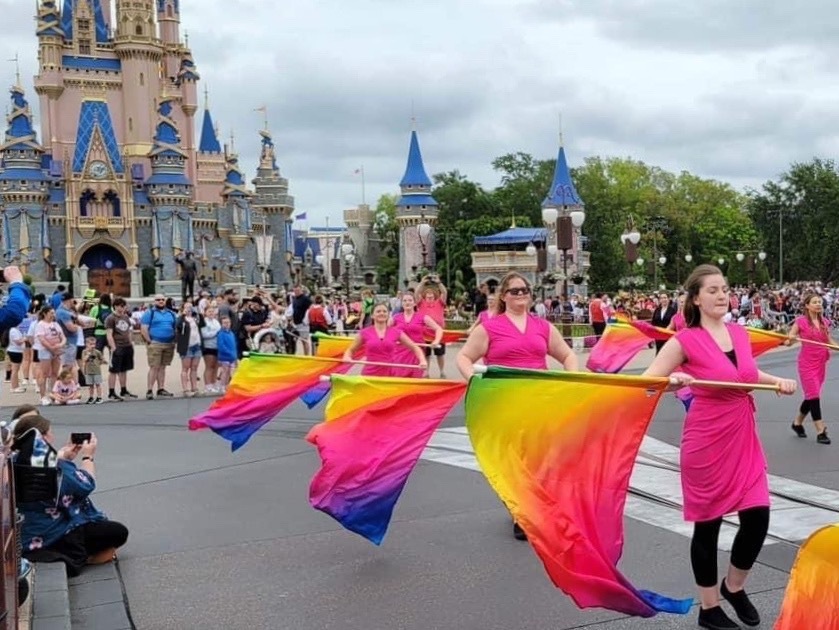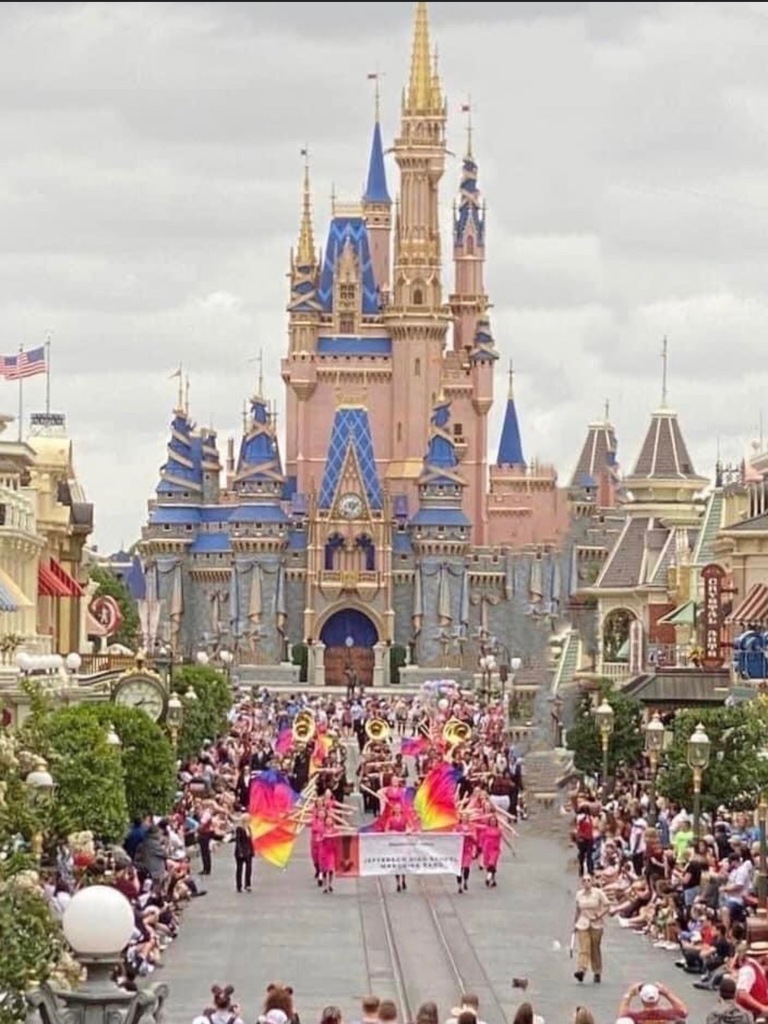 Jefferson High School has lost its number-one fan, and our school will never be the same. I know I speak for our entire community when I say that we are heartbroken by the passing of Sara Lueck. She dedicated her life to educating and encouraging kids and inspired generations of students in our county. Her legacy will live on forever, not only at J-High, but in the hearts of all who knew her. Please join us to celebrate her life with a candlelight vigil next Friday night, April 21. We invite the entire community to gather in front of the Sara Lueck Media Center at Jefferson High School beginning at 7:30 to remember and honor this incredible educator and friend. Cards may be sent to JHS Lueck Family at 4141 Flowing Springs Rd. Shenandoah Junction, WV 25442.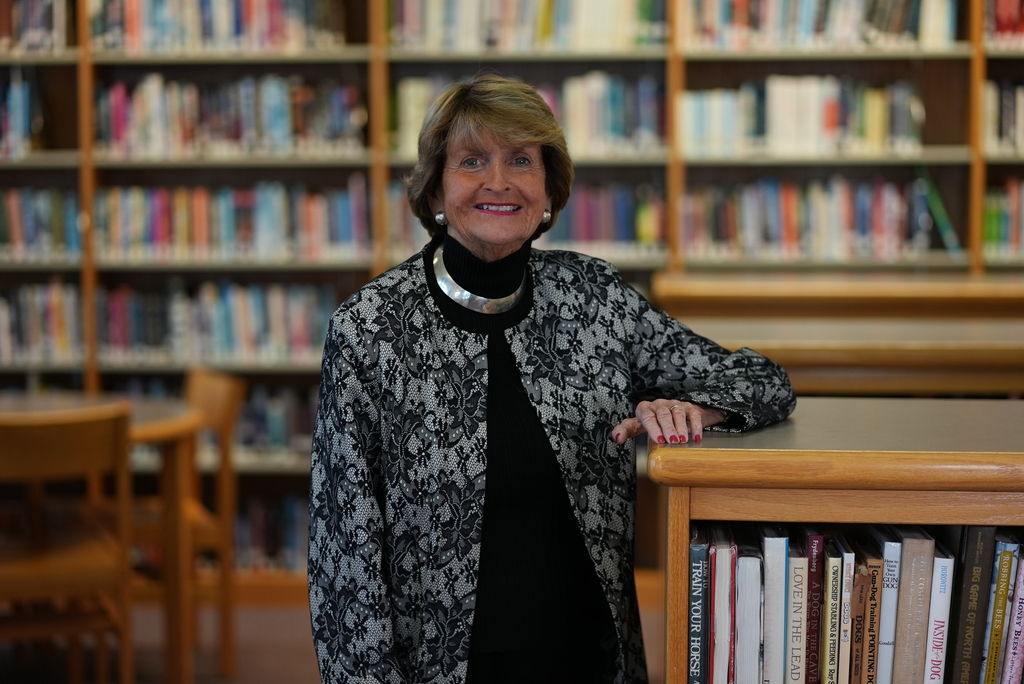 Spring Break for Jefferson County Schools students begins with a two-hour early dismissal this Thursday, April 6, for scheduled faculty senate meetings. All Jefferson County Schools and offices will be closed on Friday, April 7. Students will return on Monday, April 17. Have a safe and relaxing break!

Congratulations to Washington High School students Rebekah McGivern, Kaitlyn Hartzell, and Brennen Satterfield, who swept the 1st, 2nd, and 3rd place categories in this year's Four-Way Speech Contest! Many thanks to the Charles Town and Shepherdstown Rotary Clubs for sponsoring the annual competition in partnership with the Wild and Wonderful Toastmasters Club of the Eastern Panhandle. Learn more here 👉
https://bit.ly/3FIeT4J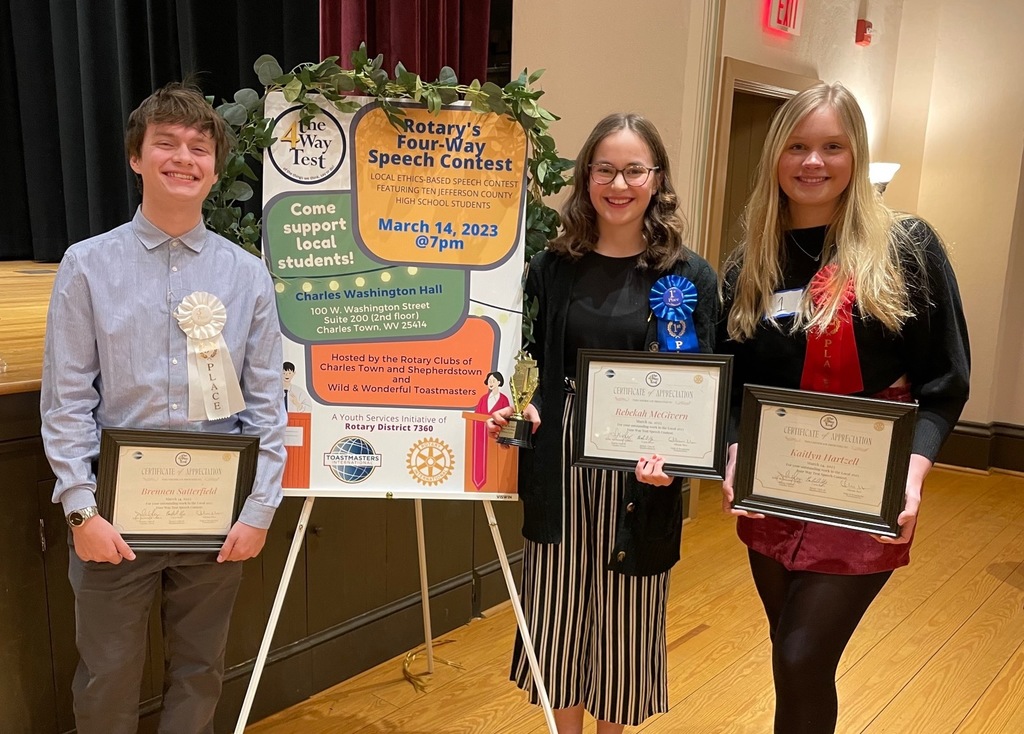 Congratulations and good luck to the Harpers Ferry Middle, Shepherdstown Middle, and Jefferson High students advancing to the Region VIII Social Studies Fair this Saturday, March 18! Click here for a complete list of the winners from the district event held last month 👉
https://bit.ly/3YY031A
.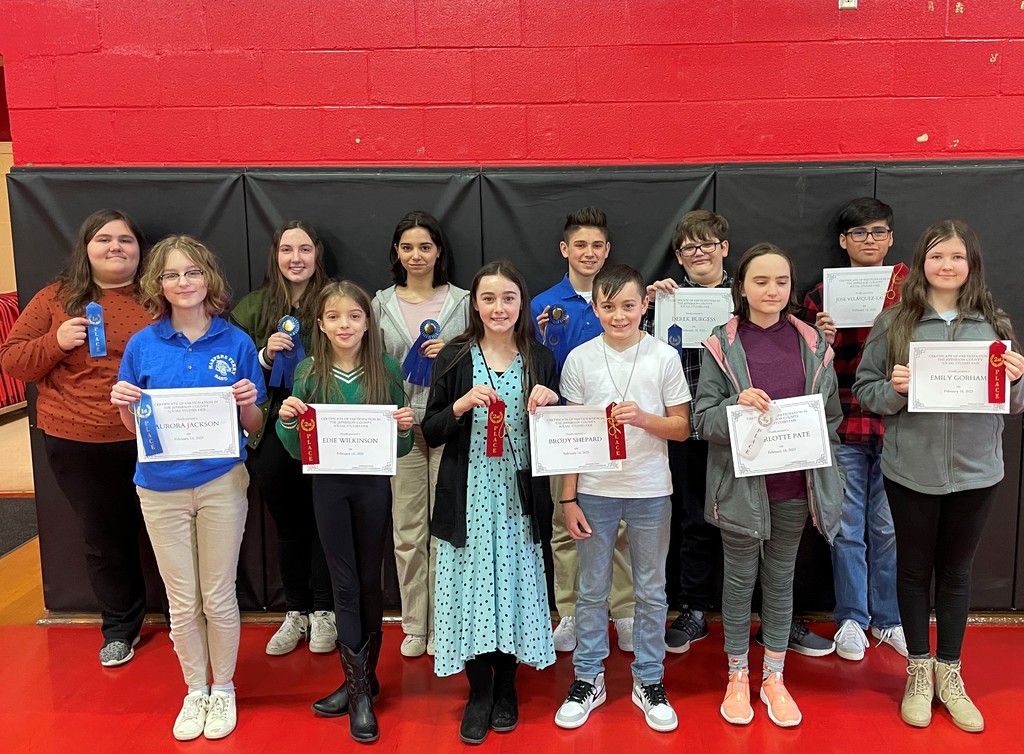 We're proud to recognize JP Lynch, director of bands for Jefferson High School, as West Virginia's Band Master of the Year! Mr. Lynch received the award at the West Virginia Music Educators Association Conference earlier this month.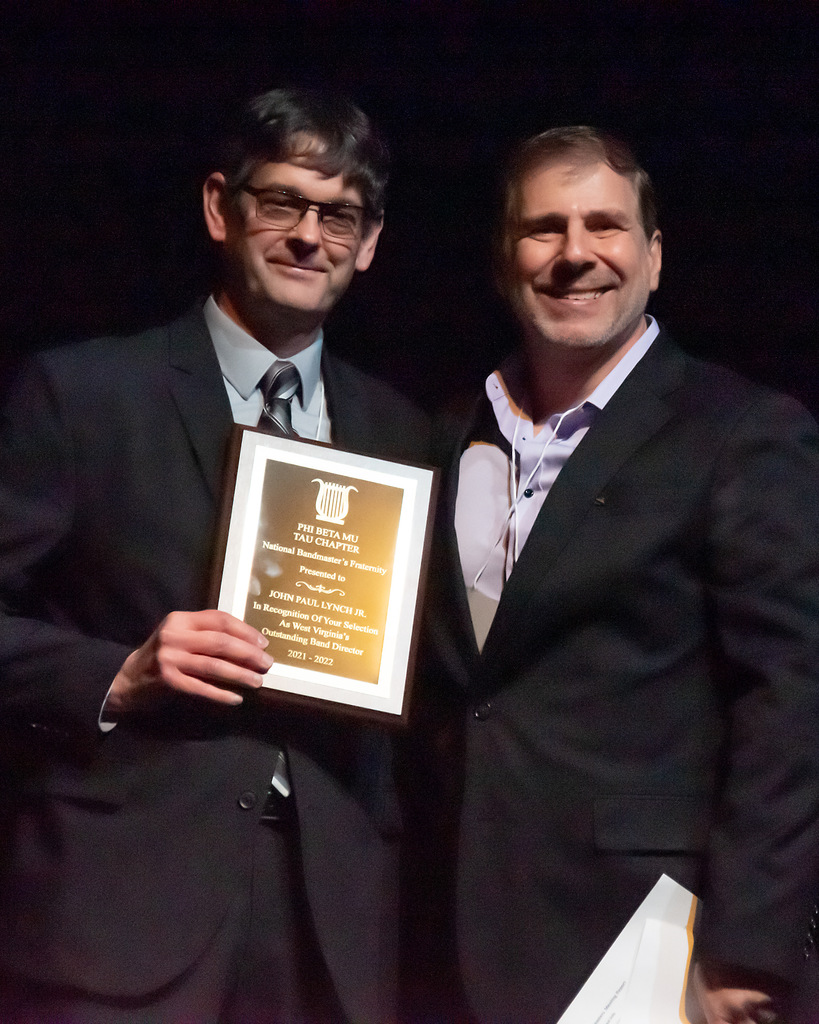 Congratulations and good luck to the JCS Math Field Day winners heading to the regional competition this Monday, March 13, at WVU Potomac State College! Students from 4th through 12th grades competed individually and as teams in a district-wide event last month. Click here for a complete list of district winners 👉
https://bit.ly/3Z2IbCQ

March 10, 2023: Due to the anticipated timing of inclement weather, all Jefferson County Schools and Offices will be closed today. Students will return on Tuesday, March 14, following Monday's staff development day. Thank you.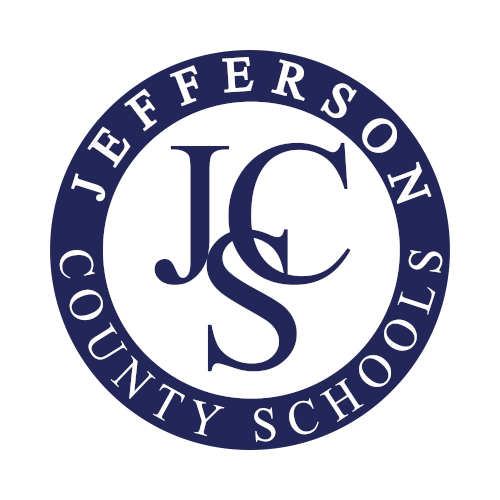 Congratulations to Washington High School Counselor Jennifer Stuntz. She has been s the West Virginia High School Counselor of the Year. She received the award during the West Virginia School Counselor Association (WVSCA) 2023 annual conference in Morgantown. Congratulations to Ms. Stuntz! We are so proud of you!!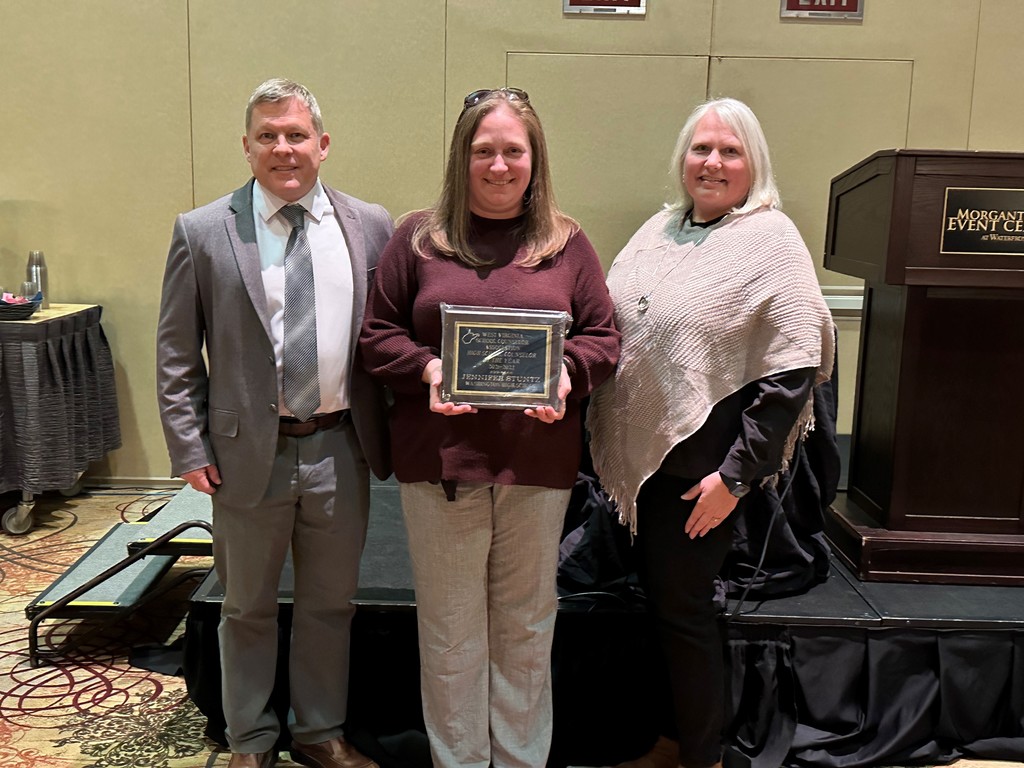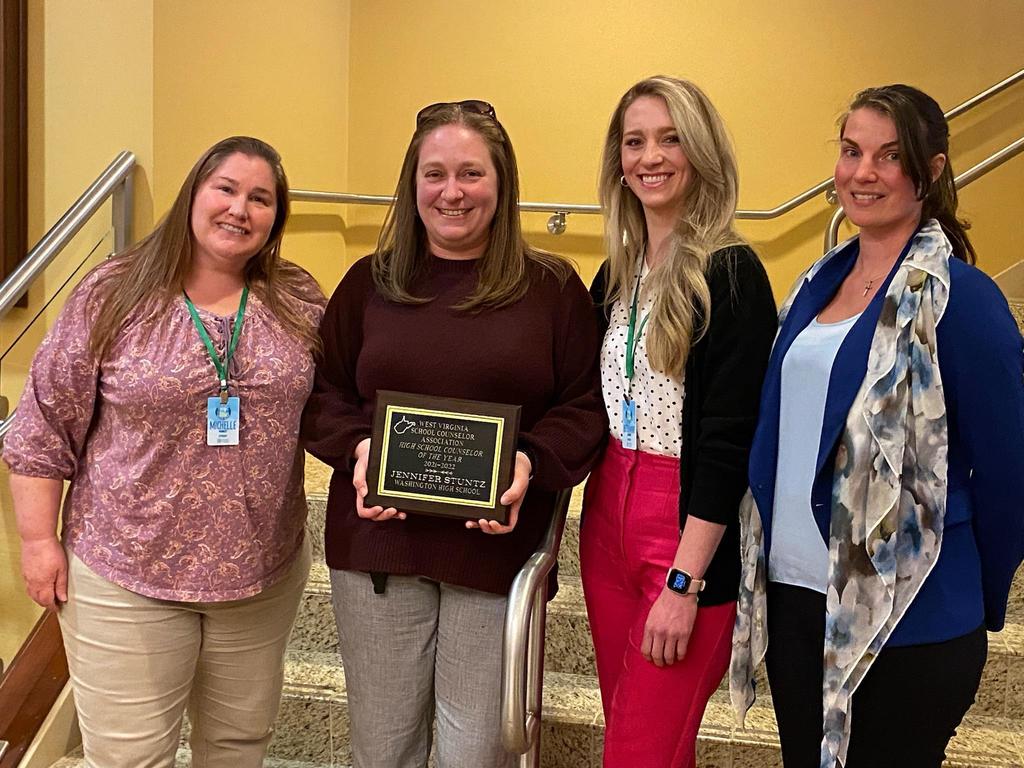 March 9, 2023: The boil water notice for Charles Town and Ranson has been lifted, and our systems have been flushed to ensure safe water for use on Friday, 3/10. Thank you to the staff in our JCS Maintenance Department for making sure staff and students in our impacted schools had water, and thank you for your patience while we work to ensure safe learning environments for all.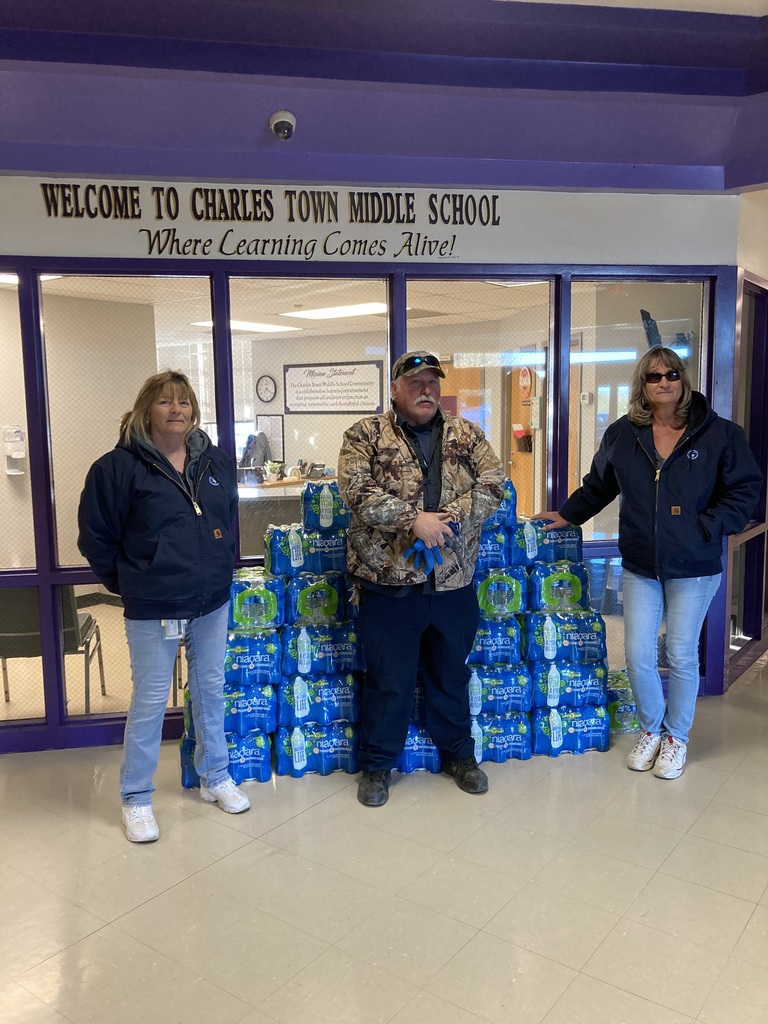 ATTENTION: The boil water notice for Charles Town and Ranson will extend through Thursday, 3/9. JCS will again provide bottled water for Washington High, Charles Town Middle, Wright Denny Intermediate, OLC, and Ranson Elementary Schools. We encourage anyone who can safely bring water from home to do so again. Thank you to our incredible staff in the JCS Maintenance Department, who worked quickly to provide schools with water today and made sure they would be ready for Thursday.

A BIG thank you to the JCS Maintenance Department! They are delivering bottles of water to schools impacted by the boil water notice this morning. Thanks to them, students at Washington High, Charles Town Middle, Wright Denny Intermediate, Ranson Elementary, and the OLC will have access to water bottles in each class as well as the cafeteria during lunch. Thank you!!⭐🫗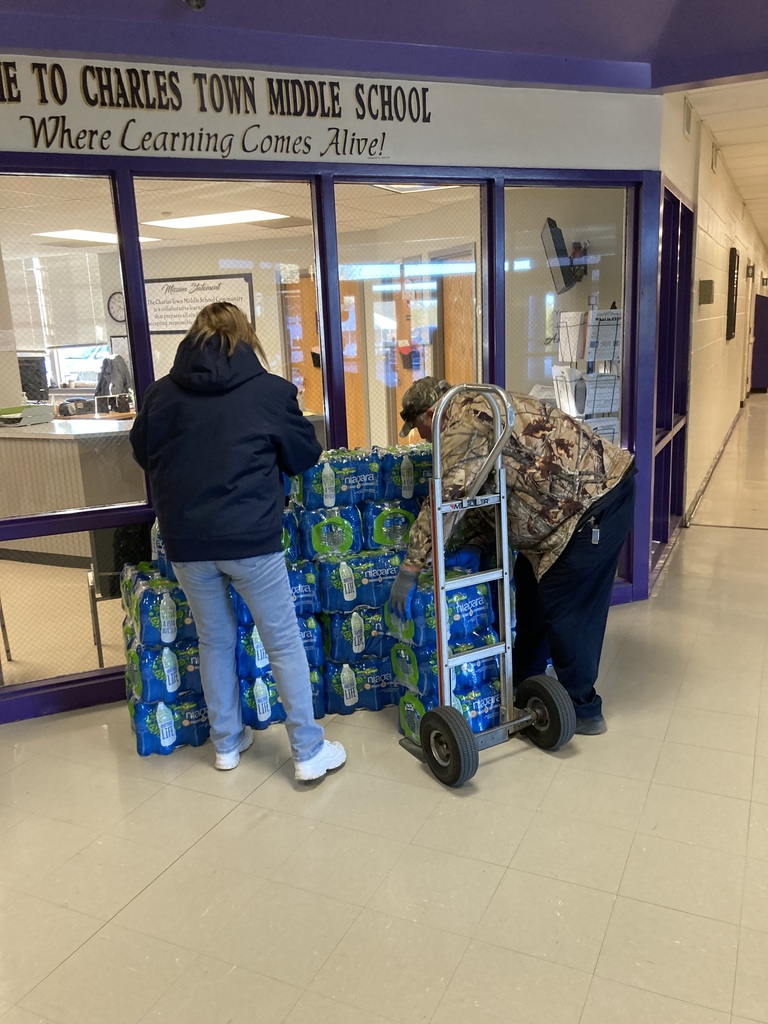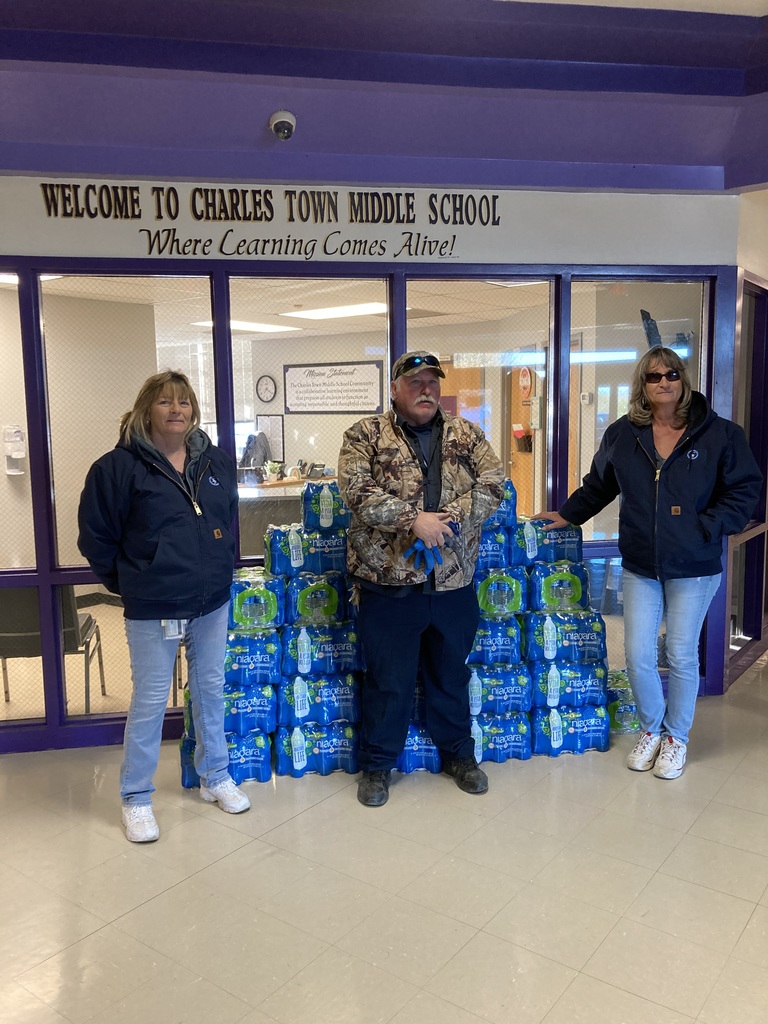 March 8, 2023​: In response to the boil water notice issued for Charles Town and Ranson water customers, Jefferson County Schools will provide bottled water for Washington High School, Charles Town Middle School, Wright Denny Intermediate School, Ranson Elementary School, and the OLC. Anyone who can safely bring their own water from home in addition to these resources is encouraged to do so. We'll have updates based on the progress of repair work. For more information, visit
https://www.ctubwv.com/
. ​

REMINDER: Mon. 3/13/23 is a professional development day for all Jefferson County Schools staff. There will be NO SCHOOL for students while our teachers and school service personnel work to learn new skills and information to benefit our students. Thank you for your support.