Martinsburg, W.Va. -- Shepherdstown Middle School (SMS) students were the first to represent Jefferson County Schools at the VEX IQ Robotic Competition, held January 7 at James Rumsey Technical Institute. Members of the Cardinals Land/Air Robotics Club (CLARC), an SMS co-curricular program, comprised two of the nine teams in attendance. The NASA-funded West Virginia Robotics Alliance sponsored the event.
The SMS teams included 6th and 7th graders who called themselves The Live Wires and The Shepherds. The two teams competed in eight rounds of a challenge that required them to design and build a robot that could perform a series of autonomous functions. Both teams advanced to the final round, with one winning second place and the other tied for third place. The Live Wires (pictured below) also received the Judges Award for their superior teamwork and knowledge of their design.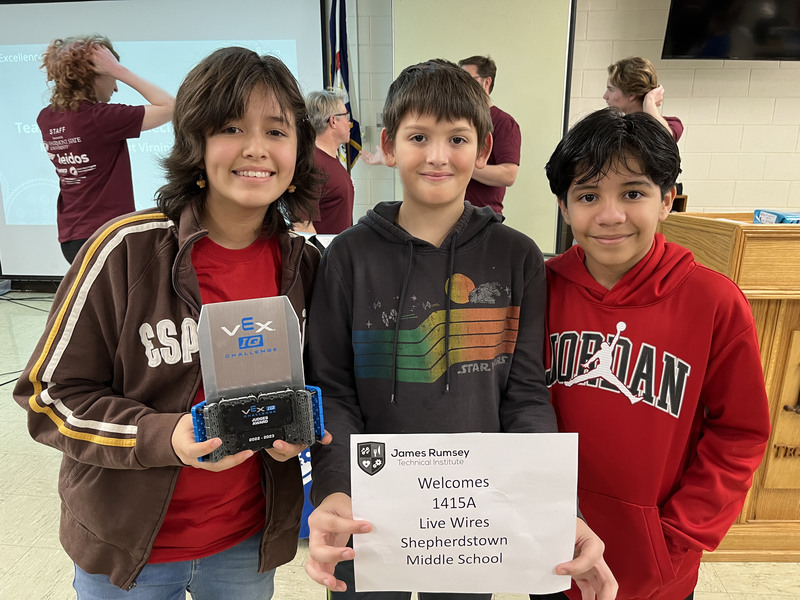 The two teams will compete again in late January for a position in the WVSSAC State Robotics Championship.