CHARLES TOWN, W.Va. - Jefferson County Schools is proud to recognize the young artists selected to participate in the 2021-2022 Youth Art Exhibit sponsored by the Jefferson Arts Council (JAC). The exhibit took place March 3-26 in the Fire Hall Gallery in historic Charles Town. Artists were honored at a public reception on March 19.
Art educators throughout the district submit pieces of framed 2D and 3D artwork created by JCS students for the annual exhibit. There were approximately 50 pieces of student artwork on display in this year's show.
The Jefferson Arts Council hosts the Youth Art Exhibit and Reception each March to coincide with Youth Art Month in West Virginia, said Judith Chesley, JAC treasurer and coordinator of the exhibit.
"I'm a retired art educator and love talking with these talented young artists about their work," said Chesley.
Chesley was pleased with the attendance at this year's reception following the event's cancellation for two years due to the ongoing COVID-19 pandemic.
"We had a wonderful attendance this year," she said. "I spoke with grandparents who had driven from Pittsburgh to see their granddaughter's artwork on display."
The Jefferson Arts Council hosts six gallery shows each year featuring local artists in our community. Jefferson County Schools is pleased to partner with them on this annual event supporting art education.
Above: Kendra Clark, art educator at C.W. Shipley Elementary with Liam Jaworski, 5th grade, and his radial design origami creation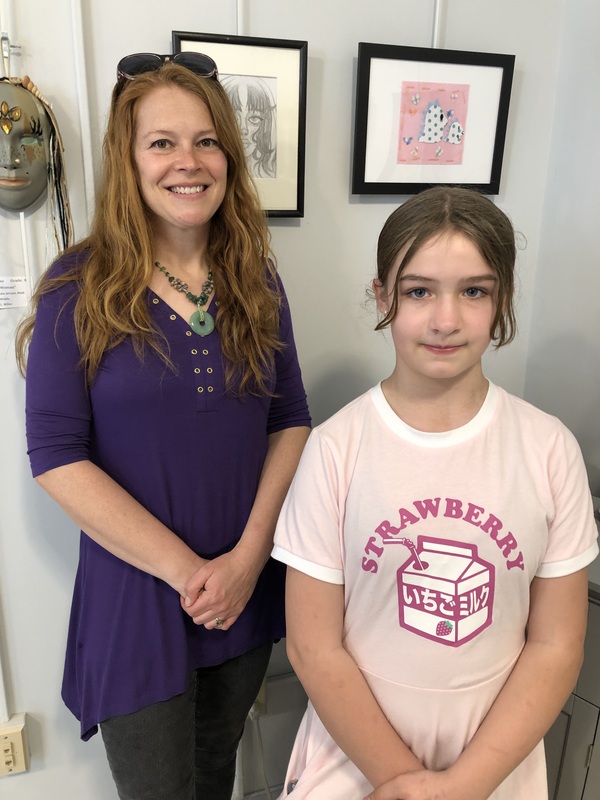 Shepherdstown Elementary art educator Amanda Groff and her student Livia Knott, 5th grade

Ms. Clark with C.W. Shipley Elementary 5th grader Annabelle Ling and Annabelle's creation, "Silly Sandwich"

Ranson Elementary art educator Emily Hudkins with her student, Cameron Anderson, 1st grade, with Cameron's foil relief and watercolor design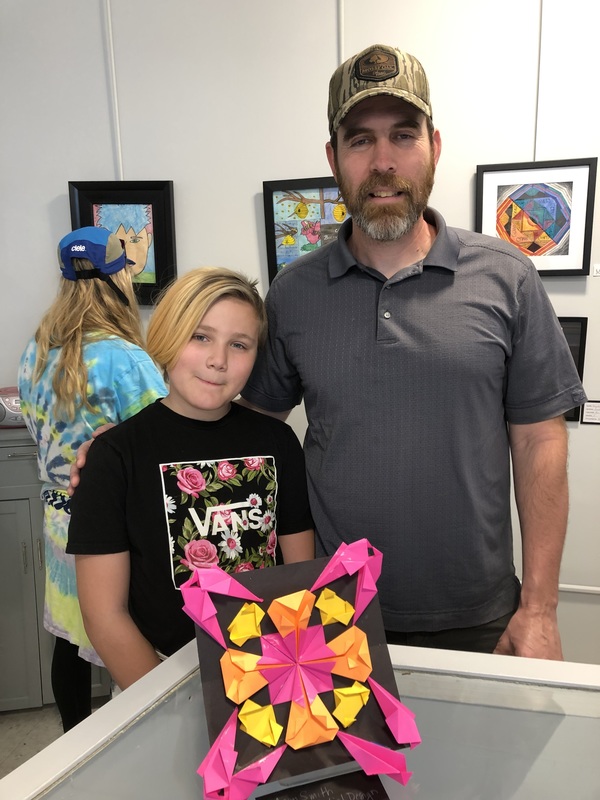 Aren Smith, a 5th grader at C.W. Shipley, also displayed his radial design origami creation. He attended the March 19 reception with his father, Odin Smith.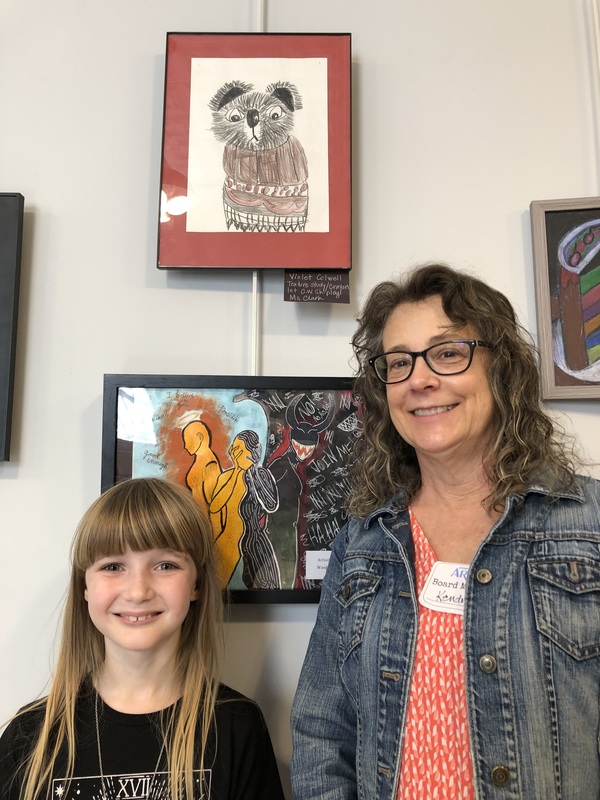 Ms. Clark with C.W. Shipley 1st grader Violet Colwell and Violet's crayon and texture study of a bear