PITTSBURGH, PA -- Two Jefferson County Schools dance teams showcased their talents at the National High School Dance Festival, the largest high school dance event in the United States. Jefferson High School's Charisma Dance Ensemble and Washington High School's Synergy Dance Ensemble represented JCS at the five-day festival in Pittsburgh on March 1-5.
The event featured an adjudicated performance by the Synergy team (pictured above). Entitled "Vivacious Entity," the piece was choreographed by Synergy members Anna Grace Cox and Chloe Jenkins. Performing the adjudicated piece affirmed the group's drive and dedication to dance, said Andrea Kilmer, Dance Department Director at WHS.
"The choreographers and dancers should be so proud," said Kilmer. "Hundreds of schools attend this festival, and only a few get the honor of performing at it."
Jefferson High School's Charisma Dance Ensemble also attended the festival, with several members receiving scholarship offers for summer intensives. Drew Cardis, Elisabeth Gottlieb, Jasmine Jackson, Megan Puttock, Sarah Puttock, and Ella Wallace (pictured below)were collectively offered more than two dozen scholarships to national colleges and universities.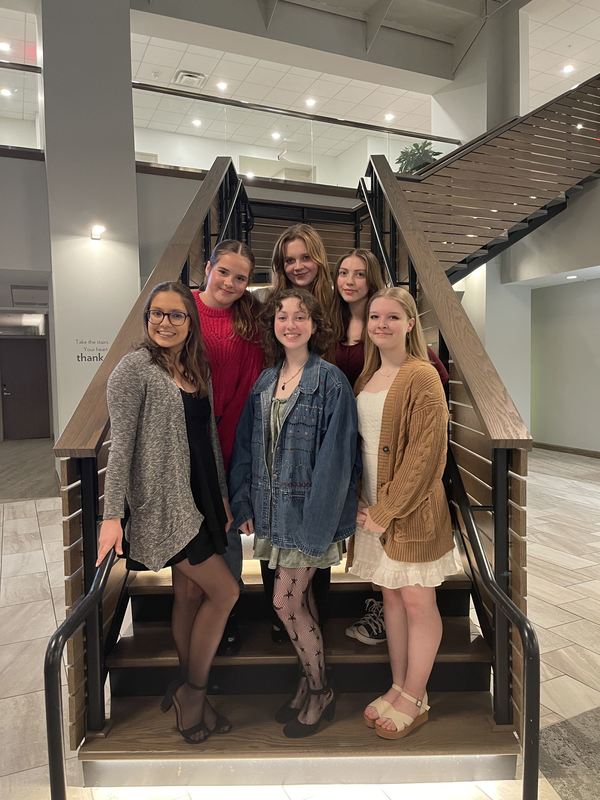 Synergy's Cox, Jenkins, and fellow member Anna Bivens previously received scholarship offers following their performance at the Dance WV Fall Festival in October.
JCS congratulates both ensembles and their members for these honors in recognition of their creativity, hard work, and dedication to their craft!