Jefferson County Schools is proud to recognize the winners of the Regional Math Field Day competition held on March 13 at Potomac State College. Students from 4th through 12th grade initially competed individually and as teams in the district event in February. Regional winners will now advance to the statewide competition on April 22 at Shepherd University.
Below is the list of regional winners. Congratulations to each of them on a job well done, and best of luck at states!
4th Grade
1st Place Theodore Chew (WDIS)
2nd Place Thomas Brodrick (SES)
5th Grade
3rd Place Jonathan Gutzman (WDIS)
6th Grade
1st Place Owen Twyford (CTMS)
2nd Place Edgar Gallardo (CTMS)
7th Grade
1st Place Cadmon Kesecker (SMS)
8th Grade
1st Place Santiago Smith (HFMS)
Alternate: Andrew Viteri (SMS)
9th Grade
1st Place Sean Viteri (JHS)
2nd Place Jillian Dillow (JHS)

10-12th Grade
2nd Place Lucca Parker (JHS)
4th Place Eli Dillow (JHS)
Below is the list of district winners at the team and individual levels for each grade.
District Team Winners:
4th Grade: Shepherdstown Elementary School (pictured below)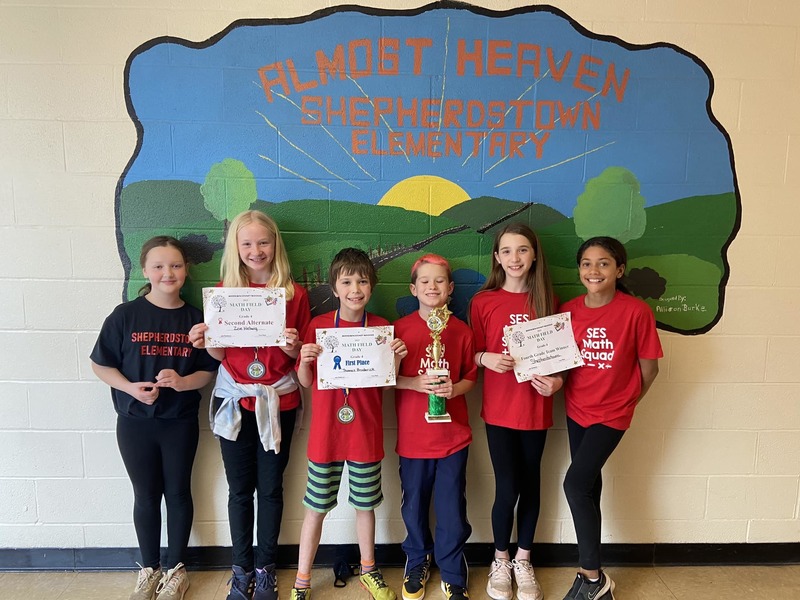 5th Grade: Wright Denny Intermediate (pictured below)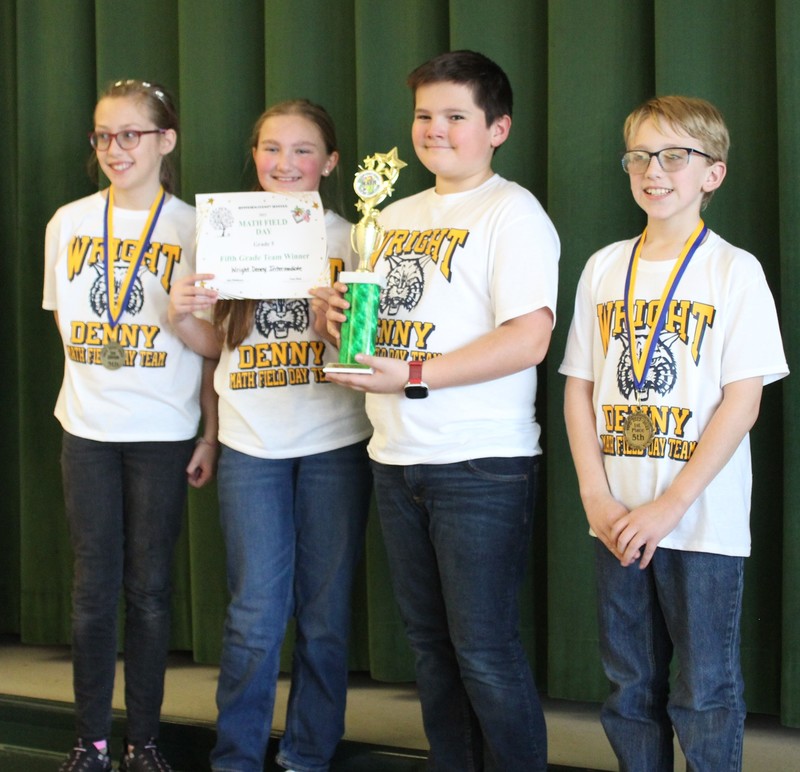 6th Grade: Charles Town Middle School (pictured below)
7th Grade: Shepherdstown Middle School (pictured below)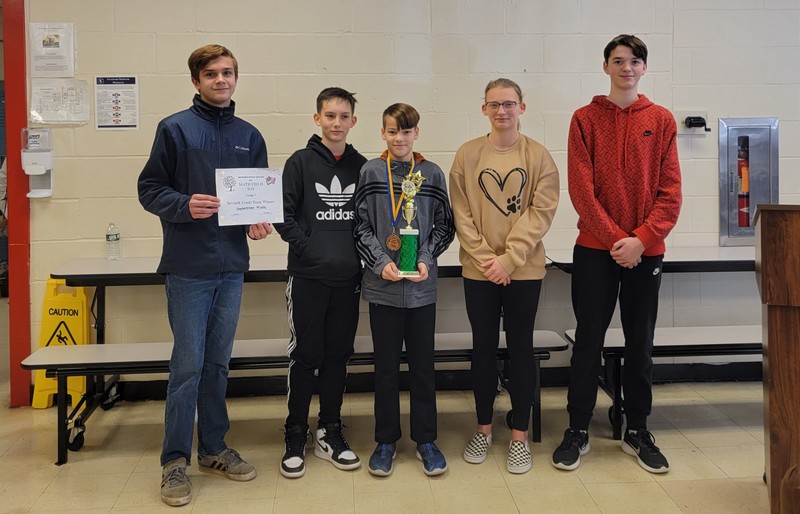 8th Grade: Shepherdstown Middle School (pictured below)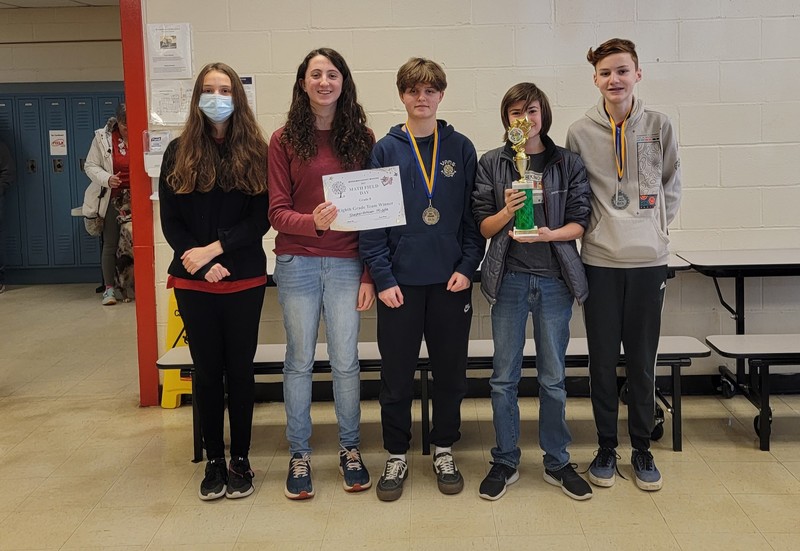 District Individual Winners: 4th Grade
1st Place Thomas Broderick (SES)
2nd Place Theodore Chew (WDIS)
3rd Place Bruno Grozinsky (WDIS)
District Individual Winners: 5th Grade
1st Place Jonathan Gutzman (WDIS)
2nd Place Maddie Kline (SES)
3rd Place Colin Pearson (TALES)
District Individual Winners: 6th Grade
1st Place Owen Twyford (CTMS)
2nd Place Edgar Gallardo (CTMS)
3rd Place Max Alexander (SMS)
District Individual Winners: 7th Grade
1st Place Aidyn Smith (HFMS)
2nd Place Benjamin Elliot (WMS)
3rd Place Cadmon Kesecker (SMS)
District Individual Winners: 8th Grade
1st Place Santiago Smith (HFMS)
2nd Place Andrew Viteri (SMS)
3rd Place Wyatt Kenney (WMS)
District Individual Winners: 9th Grade (pictured below)
1st Place Sean Viteri (JHS)
2nd Place Garrett Evans (JHS)
3rd Place Jillian Dillow (JHS)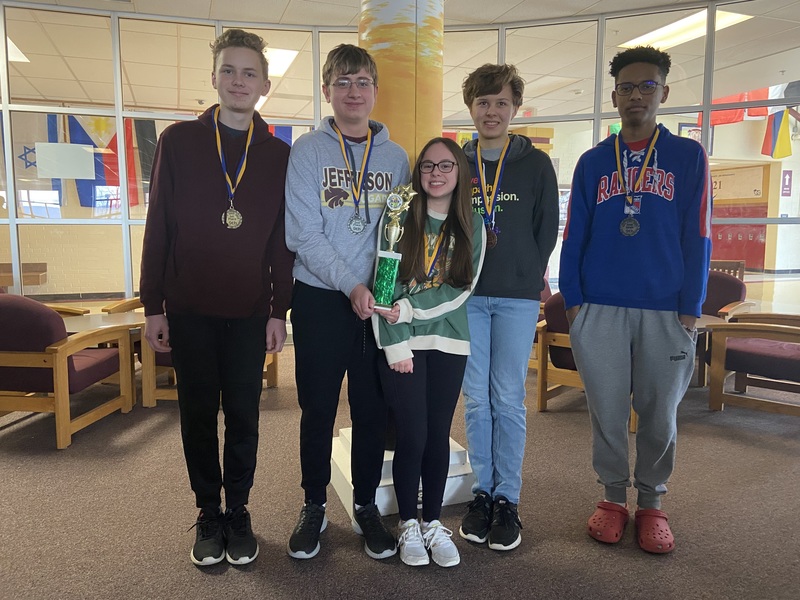 District Individual Winners: 10th-12th Grade
(WHS pictured below; JHS pictured in header)
1st Place Eli Dillow (JHS)
2nd Place Samuel Corum (JHS)
3rd Place Jacob Perkowski (WHS)
4th Place Drew Campbell (WHS)
5th Place Christian Gottlieb (JHS)
6th Place Justin Gottlieb (JHS)
7th Place Lucca Parker (JHS)
8th Place Spencer Powell (JHS)
9th Place Parker (JHS)
10th Place Brandon Lu (WHS)