RANSON, W.Va. -- Ranson Elementary School (RES) celebrated Black History Month with a school-wide event highlighting Black excellence in the local community. Business and community leaders shared stories with students and offered hands-on learning activities as part of the Black History Living Museum.
"We wanted to create something unique and different to celebrate Black History Month while inspiring and empowering our students," said Jennifer Prusha, RES cultural and equity (CUE) advocate, of the inaugural event.
The theme of the presentations focused on success, community, and the future. Speakers shared the future they envisioned growing up and how it impacted how they now give back to their community.
"We need to raise community citizens who have compassion, emotional intelligence, and critical thinking skills to move the world forward," said Dr. Cholet Josue, a physician and neuroscientist who served as one of the presenters.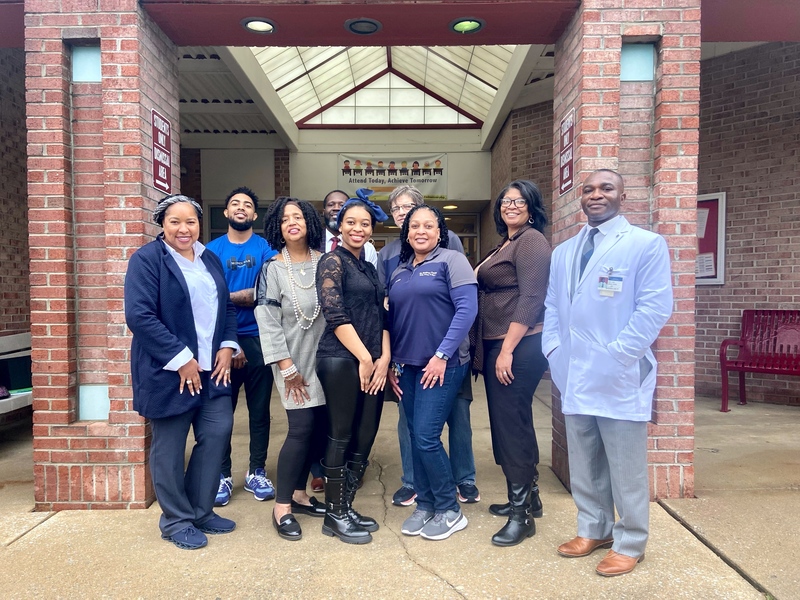 Jefferson County Schools appreciates the many community and business leaders who took time out of their day to make the Black History Living Museum a success for students at Ranson Elementary School.
Carlise Campbell, owner of The Business Center
Dr. Cholet Josue, physician and neuroscientist
Carmen Bratton, Jefferson County Board of Education
Wes Mackall, public speaker/coach/para-professional
Alex Bostic, computer science expert
Dr. Chiquita Howard-Bostic, Shepherd University professor
Velma Green, guest reader
Aneva Walker, chef
Arthena Roper, magistrate and children's book author
Marcus Roper, athletic trainer and owner of MMT, LLC