Finding Bus Stop Information
Bus stop information for 2023-2024 will be available on Wednesday, August 2, 2023
Locating student information:
To find your student's bus stop information, including bus number, follow the instructions below then CLICK HERE
Click on the link above to access student transportation information in Versatrans .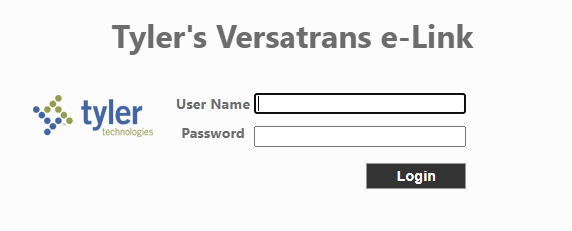 Enter your username and password.* The username is the student's first and last name and the password is the student's birthday.
USERNAME: firstname.lastname (eg: john.smith)
PASSWORD: The student's birthday (mmddyyyy)
*Note to past users: All usernames and passwords have been reset to this format
You will be asked to change your password. To do this, you will need to first, re-enter the "old" password, which is the student's birthday (mmddyyyy) then enter a new password twice. After choosing a new password, you will be redirected to the page shown on the right. Click "Students" and select "View My Students" to view the student's transportation record.